If you want to get away without getting on Southwest then Tour de Big Bear's Dirty Bear absolutely fits the bill.
Living in Los Angeles, it normally takes me hours of driving to get that feeling of biking somewhere exotic that mainly stems from exploring the unfamiliar, but somehow Big Bear captures that same feel for being so close.
Now in its thirteenth year, the Tour de Big Bear has evolved into quite the festival including days of activities you can enjoy off of the bike.
On my visits, I've gone on the lake, rolled down the alpine slides, hiked near and far that sometimes makes riding a bike secondary.
Still, you have a all hands on deck feel for community involvement whether it's doing the road or the more recently added gravel.
Part of the Dirty Bear gravel course overlaid our previous guide that won our first ride of the year award, but still with many twists.
Starting out of Snow Summit, we went to the northwest corner of the lake where we did the Fawnskin dirt in reverse that kept a grade fluctuating in the teens with a payoff view above the lake.
Next we hit up my favorite ascent in Van Dusen Canyon that's a gorgeous chute with the trees rightly scaled back to enjoy all the scenery.
This climb is followed up with the topper rolling across Holcomb Valley where the beauty matches its history.
What goes up, must come down, but in this case it took a little extra grippage that was rocky and loose though manageable with wider tires and a tubeless set up.
After rolling past the eastern reaches of Lake Baldwin, there was another highlight behind Big Bear High School with three miles of nearly all downhill single track that somehow winded around like unraveled yarn.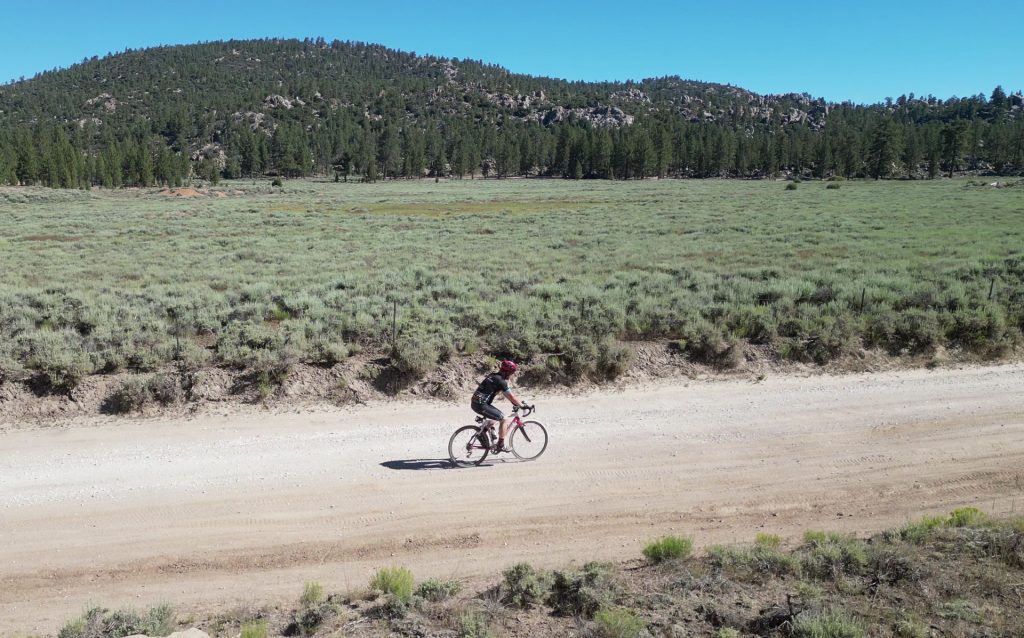 We had almost a thousand feet of climbing left on the south side including a few dirt sectors we wiggled into with the descent down Sand Canyon the proper capper.
Snow Summit was an overflowing atmosphere with booths, vendors and sharing of stories with finishers spread far beyond the eye could see!
No matter how hard you rode, Dirty Bear was a refreshing event that I'm sure I'll be returning for some refills.