There are few places I would list as an amphitheater for trails and Auburn State Recreation Area gravel is one of the first that comes to mind.
It's not about measuring the greatness of the scenery or the trails, but the combination of the history and layout that makes this area unique.
For starters, this area is rich in footprints from the Gold Rush and mining history forming many of the pathways still in place today.
There's also the geography centered around the North and Middle Forks of the American River creating these deep ravines over thousands of years of erosion making easier to piece the trail network together while rolling.
The most prominent landmark in the area in the Foresthill Bridge that spans 730 feet above the river ranking it as the fourth highest clearance in the United States.
We started four miles east on the Foresthill Divide Loop that was a mile single track warm-up that was a smooth way of gaining a little elevation.
Crossing back over the road, we continued on the loop, but quickly branched off onto the Connector Trail that was my favorite part of our adventure weaving in and out of the trees trending mostly downward for three and a half miles.
With a quick glance at the Lake Clementine Dam, I knew like our Yankee Jim's adventure upstream that there would be some serious descending down to the river with the first half being paved before our turnoff.
Auburn State Recreation Area Gravel: 24.6 miles / 2,547 feet of gain
Bottoming out, it's hard to describe the scale of the Foresthill Bridge from below marveling at the height of this structure below versus the dizzying views from above.
Rolling by the confluence of the two forks is quite the spectacle while navigating around is a bit disorienting how the roadways wedge themselves in as we did a short climb up Highway 49 for our last segment of dirt taking the Quarry Trail.
This was total eleven miles of out and back that stayed nearby the middle fork meaning not too much verticality, but still threw some punches along the way.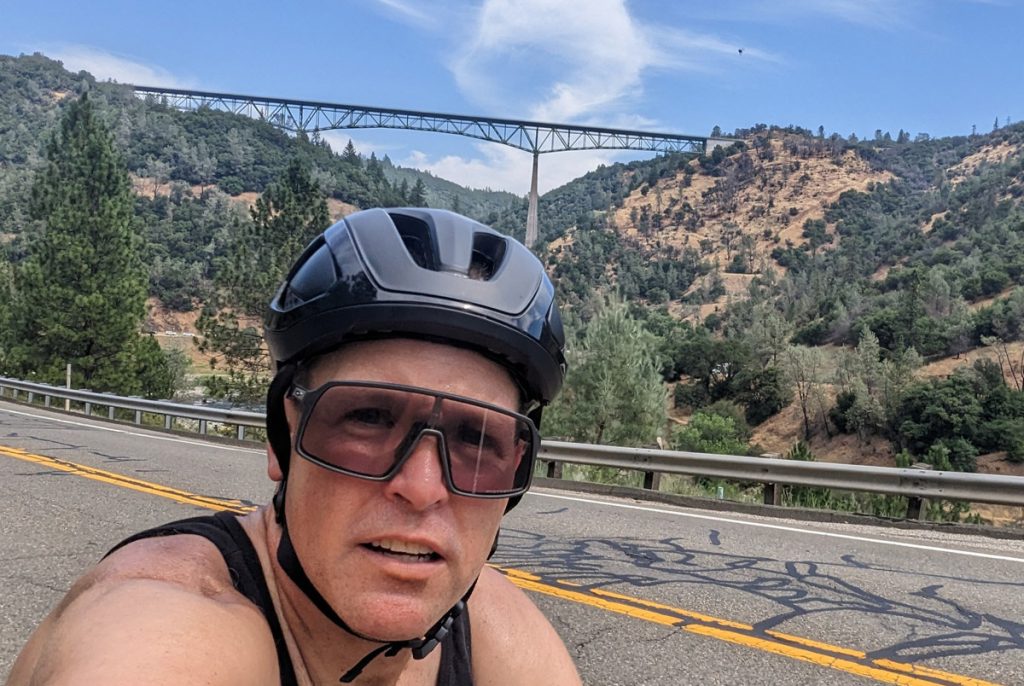 The turnaround at Maine Bar where there was a focus of gold mining activity was marked by an informative placard worth reading over while the famous Western States Trail (no bikes) for one of the most coveted endurance races lay just behind.
After the return, our quickest way back was up Old Foresthill Road that was a three mile climb that was punchy for the first half before taking the newer road back home.
While this was only a twenty-five mile loop, there's a lot to mark the time and if you're really skilled or have a mountain bike in tow, there's a lot more to connect out there.