Cycling isn't just a recreation, but it's a vibe.
It's playful, but sometimes we forget to embrace it and Kari and Dom of Thank Gravel It's Friday brought their boundless enthusiasm for another heralded edition of their Endless Summer ride.
Even though they are (currently) SoCal ex-pats, their roots here are pretty deep and put together a very solid route balancing teeth grinding efforts with a variety of liveliness.
The mood was set with the Hawaiian shirt theme setting an overreaching festive mood.
Starting out of Specialized Costa Mesa, we wiggled our way through the Newport coast with an early opportunity to inhale the ocean breeze.
After a group photo-op, no more action resembling a stand still as the rush was on for our first sector of dirt hitting the two and a half mile climb up the Buck Gully Trail.
Thankfully, they only let cyclists ride in the uphill direction because the grade is light meaning you can enjoy the curves at the high yet controllable pace.
Short Thank Gravel It's Friday Endless Summer Loop
Full Thank Gravel It's Friday Endless Summer 2.0 Loop
No pausing on the exit, as we had to play a little catch up down Newport Coast Road where the gravel picked upon the other side of the Toll Road which was far more angular.
Turtle Ridge was appropriately named topping off this nearly two mile climb where you have to battle the inconsistency of pitches and surfaces to make it to the top upright.
The reward is jetting down Bommer Canyon with what seems like an infinite supply of short switchbacks with the single track making you check your maneuverability.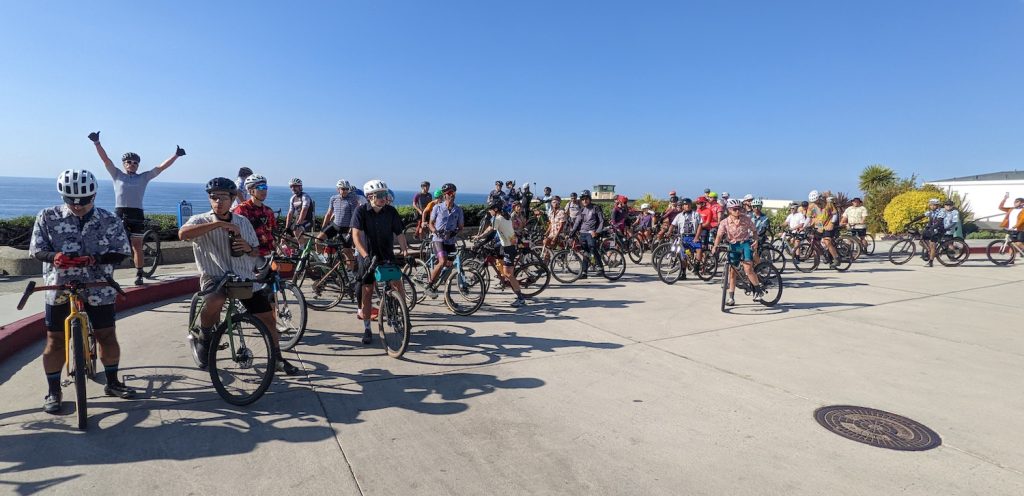 While the descent was a brake gripping 10% of a mile, you're rudely returned a climb out that's a little shorter, but a gear crunching 12% where my shirt finally became unbuttoned.
At the top, I shared the same enthusiasm as everyone else with an event styled pit stop you don't see on group rides.
Everyone couldn't help but linger as if a party had broken out, but we reassembled for my funnest segment of the day rolling due south through Crystal Cover State Park.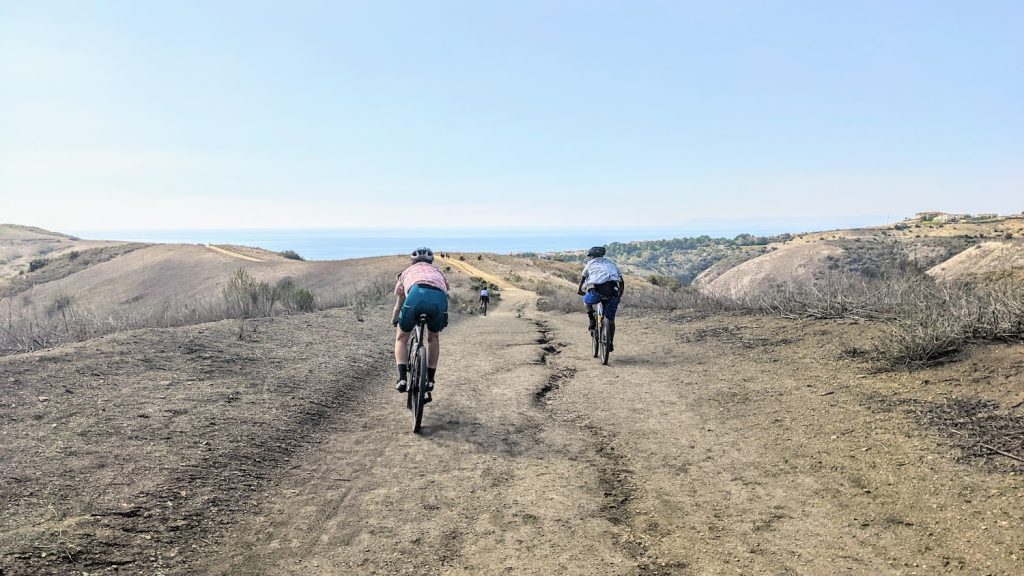 While it's nearly a four mile descent with rollers and the occasional crevasse, you'll mostly be taken in throttling with grand views of the Pacific in the background.
Unfortunately, we had to turn back but this still felt like a complete ride especially thanks to the company.
While we got a pretty good look at what the west side of these hills have to offer, there is clearly more to explore above the coast.
This is fun riding any day of the week, but big gratitude for Thank Gravel It's Friday for properly framing such beachy perfection.