Revenge is a dish not always best served cold.
Mount Lukens is one of the most underrated gravel rides in Los Angeles, but still you need to time it right to take advantage.
Three years ago when we had one of our earliest Send It rides during December, a week wasn't enough for all the snow to melt away keeping this determined group to turn away with one thousand feet of climbing left.
With this iteration taking place in November, there still was a risk of weather being a major factor.
There was snowfall 2 1/2 weeks before that had melted away, but it was one of the most intense storms we've encountered causing the roadway to be unexpectedly shaky come game time.
Attempting to follow the same route, we had over thirty riders show up in Montrose with perfect fall weather to experience this mighty ascent.
Our warm up through La Cañada had a deceptive gain, but it showed early this group was adept at climbing handling this mile warmup no problem.
With a couple of miles up the Angeles Crest Highway, we turned off at the fire station where Mount Lukens Truck Trail awaited.
While the numbers say it's slightly over seven miles at over seven percent, the climb feels mostly like it's double digits when you subtract out the dips.
Elevation was gained fast with views being the major beneficiary, but while everyone was grinding there was another factor that emerged since I scouted the route three weeks earlier.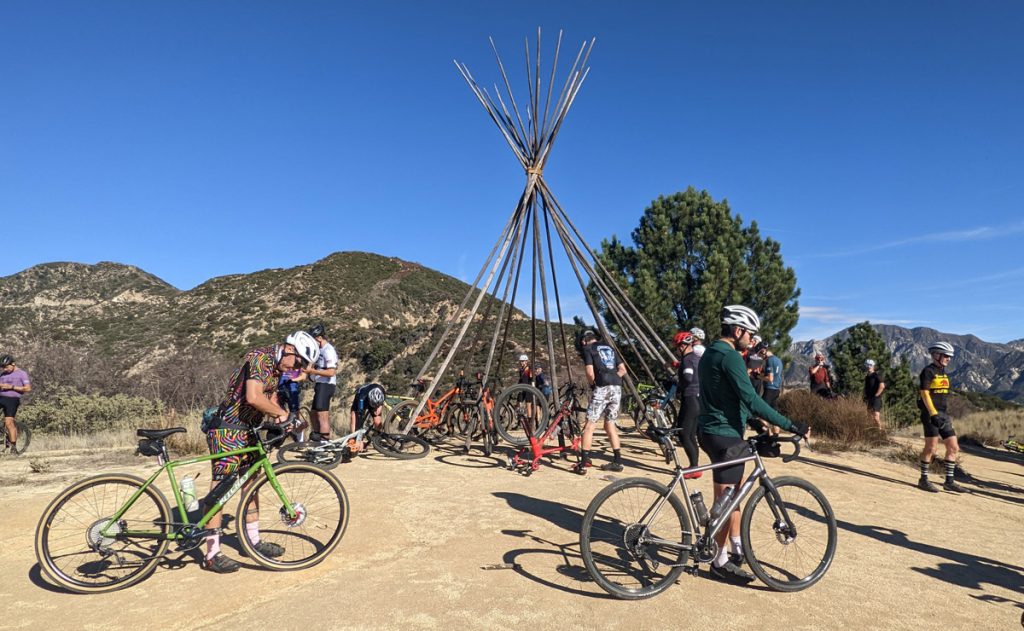 Normally this road handles rainfall fine, but we had one of our most intense downpours which impacted ride mechanics trying to find the proper line while staying upright.
This was a good learning lesson as everyone knew what to expect on the descent, but it was a much earned pause reaching the peak of the City of LA.
We would only be returning over the top half of the climb leading to the turnoff to Grizzly Flats which claimed at least three tires/tubes as of press time.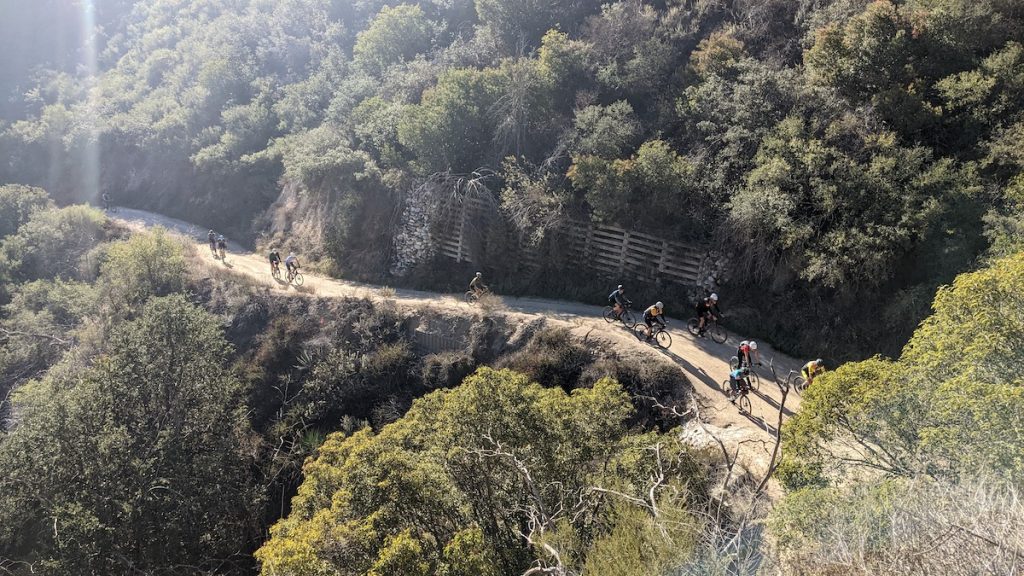 While Grizzly Flats is even more of a challenge, everyone took a more tempered approach with only one leak keeping from pitching a perfect game.
The final action of the day took us back down the Angeles Crest Highway this time though having a racy feel taking advantage of gravity as we were having the same drop bar fun as roadies.
Once again, this was another great Send It and thankfully better than our last attempt up Mount Lukens.
Maybe next time a compromise of a little snow?