Now that our Send It Series has a bit of a rhythm, there seems to be a pattern to ratchet it up another step and our May route really hit all those notes.
It's amazing the number of routes available in the northeast San Fernando Valley, but while our May and Kagel Canyon loops clip in under thirty miles, they both really pack a punch.
Starting out by the San Fernando Brewing Company, you could even cut down another three miles staying around Foothill, but you won't have any more fun…
We headed up to Veterans Memorial Park which is uphill any angle you try, but the steep pitch to get in is a good test to see how your fair.
The climb up May Canyon is not for the weary, as seen in our previous guide, averaging 7.4% over 4.77 miles, but punching you in a number of different ways.
Initially you're battling 10% overall for the first mile, but there are number of stretches in the teens you will contend with.
While it is paved, the road has degraded laced with patches of dirt and rubble, but still doable on a road bike.
The grade eases up to the mid-sixes where the views of the Valley and if you ride in the morning, a change in the atmosphere as well.
May & Kagel Canyon: 28.9 mi / 4,180 ft of gain
Reading May Junction is your first interlude with dirt joining the Santa Clara Truck Trail east for a mile and a half that allows you to spin with light grades whether riding up or down.
Camp 9 is a great stopping point for the views, water and a tucked away restroom and is worthy to hang around if you here a chopper coming.
The downhill return comes instantly with four miles where you can open it up, but beware on coming traffic and some loose dirt.
Reaching Bear Divide means another two miles of descending where you unwelcome another mile and a half climb before your next turn off.
Kagel Canyon starts off at the peak of Little Tujunga feeling tame with a light climb and dip, but the three-quarter mile climb that follows is a "Why Me?" moment but lets up before you're totally parched.
A big note is note to miss the turning off as it flattens out because Kagel Canyon actually continues to your left down the disheveled path, not straight up the better groomed but ultimately a dead end option.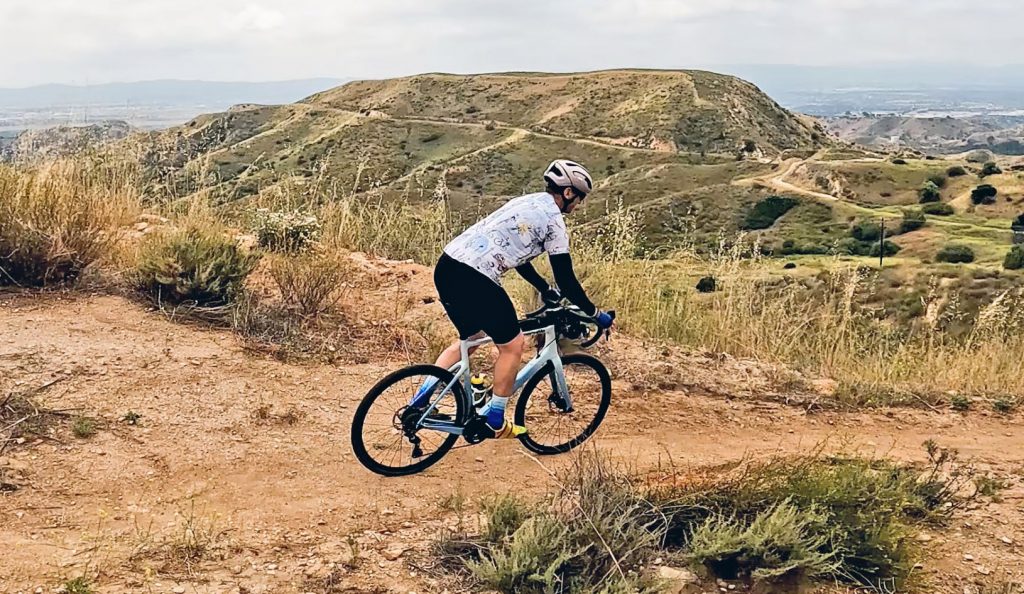 The next mile should be welcomed downhill, but here's where the wider tires come into play as it can be slippery with loose rocks to contend with.
A makeshift bridge is a required dismount, but after a couple of minutes, Kagel Canyon cleans up for the next two miles where you can't deny the playfulness of the rollers.
It's all downhill from here, although keep your eyes open after passing the gate as once again, the road is hard to spot this time hiding off to your right and likely overgrown.
Ultimately, Kagel Canyon exits to a parking area with bathrooms and water, as you spill out onto Lopez Canyon where you'll be back at the start before you know it.
What's special about the May & Kagel Canyon loop is that you'll always be surprised by the milage along the way, but not the fun you'll have on this adventure.