May Canyon may not be the most gravelly ride you'll come across, but if you do dirt in the Angeles National Forest, you are bound to come across it.
Situated in the northeast corner of the San Fernando Valley, this climb is just under five miles with a lot to offer.
Firstly, the road is mostly paved with big fragments of dirt as this unkept road is similar to Griffith Park's Vista del Valle and even the popular "Four Days to Fitness" tune up ride brings riders with 25s up here..
May Canyon is also very popular with hikers, especially at the bottom, meaning descending at highs speeds is a practice I highly discourage.
The first mile of the climb is easily the toughest and not morale building as being trapped deep in the canyon makes you feel locked in.
Your payoff comes from gaining all that vert quickly and then seeing an expansive view of the San Fernando Valley which would be the fifth largest city in the US if you combined all living within.
As the hikers become sparse, the transition from urban viewpoint to nature solitude happens quickly (if you can ignore peeking by the edge).
Temperatures dip and the likeliness of fog increases as you reach the top where your next step of adventure continues.
Most head east towards the Fire Station Camp 9 as it's a great place to stop for cyclists coming both from the Santa Clarita and San Fernando Valleys., refill and take in the views (and the occasional helicopter landing).
From here, you can make a loop back to Lake View Terrace using Little Tujunga Canyon Road, although there's a hardy mile and a half climb in the middle of it.
Another option reaching the top of May Canyon is to head west on the Santa Clara Truck Trail for some pure dirt, although my preference is doing a clockwise loop up it through Mission Point.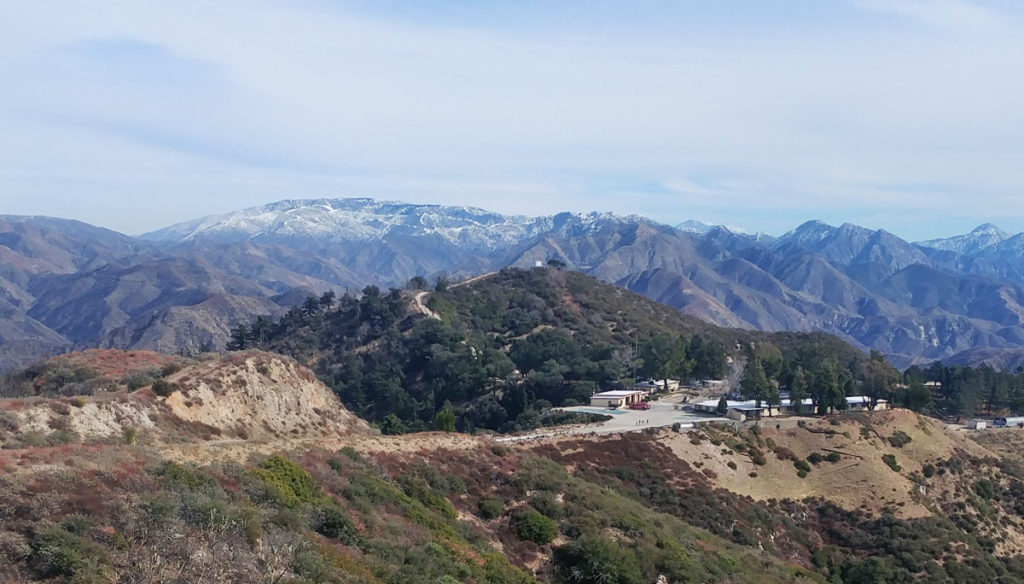 On this gravel guide to avoid Foothill Blvd., I added in Kagel Canyon for some extra climb-age, as well as testing out Pacoima Motorway which was short enough to risk a fail.
By the time we reached Camp 9, it was hard to believe we had already ridden fourteen miles as this ride has a lot more volume than you'd think.
May Canyon should be part of your vocabulary and is a great start for experienced climbers to try out gravel.