Eroica California has the potential to be a powerhouse event that's worthy of attracting cyclists from across the globe, but needs a few more steps to get there.
There's already the appeal to a certain faction of cyclists for the regular Eroica ride that's centered around bikes dating from before 1987 which maybe you can use Andy Samberg as reference.
The event has grown to a point that it's expanded to modern bikes called the Nova which we participated in the day before using the same course as the classic riders.
A year earlier, Bill and I rode a good portion of the course in reverse starting from Cayucos, so this was an opportunity to see which direction was better.
I also remember the fantastic conditions of the dirt roads, so if there ever was an event to try downsizing my tire width, this would be it.
Signing up was a bit of an issue getting a confirmation and after a couple of inquiries with stock responses that a team was working on my issue without any further follow up, I was already pot committed on travel so I hoped for the best.
There was a good collection of bikes and parts, but I had to stay away from the rabbit hole of some great collections of vintage jerseys.
I picked up my goodie bag and numbers (without safety pins), but I was hoping for any type of info where the pit stops were located and a hint of an energy gel sponsor (there were none).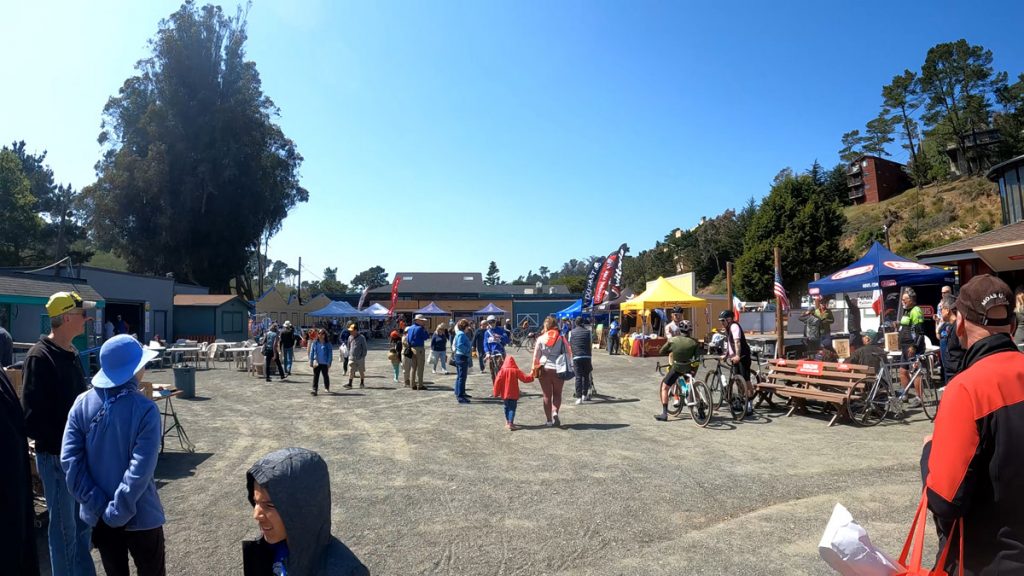 We did a little ride up the coast since we were going to miss out on that section Sunday, but also did some recon up Santa Rita Road just to help familiarize Vic with the narrow and shoddy spots.
Lining up for the start of the ride came with little fanfare or directions other than breakfast would be served in Cayucos where coffee and snacks would be served (no one saw coffee).
It was an easy stride out there heading fourteen miles south on Highway 1 hitting good speeds due to the flatness and tailwind.
We arrived at our stop before 9am leaving us a little too much time to schmooze waiting the ride's official start of 9:30am which was led off more like…"should we go?"
Mechanical issues aside, I was at least able to stay near the front as the climb up Old Creek Road was relatively tame, especially with a big group of cyclists to slow vehicular traffic down.
After our first downhill of the day, we swooped onto Santa Rita Road as it switched to gravel a mile into the ascent.
The grade is relatively tame until the last couple of miles, but even then it's not a taxing feat especially with the return of the panoramas at the top.
Everyone stopped to look or at least expect a pitstop here, but there was no use lingering as the downhill was a good test to see if my 32mm tires were right for this course.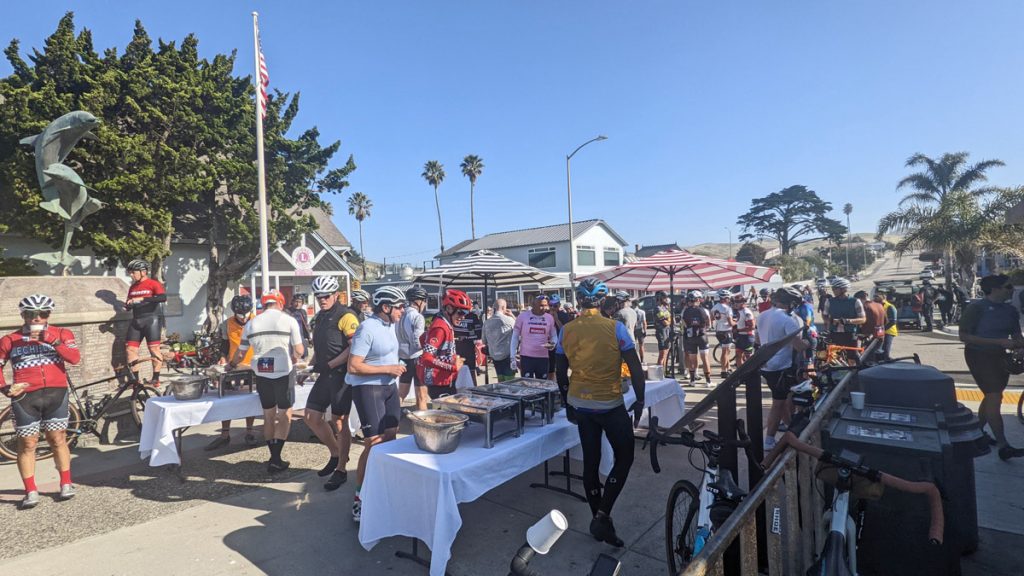 Obviously, more traction is better, but these felt like the proper balance of control and speed which held true for the whole ride.
We then headed out east for a flatish loop by Templeton where our group deliberated over a turnoff which we hoped was a pitstop now being at mile 41.
Prayers were answered as water and bathrooms were available, but sustenance was a mix between oranges, bananas, bread, meat and olive oil which we found out was the norm as we Where's Waldoed at mile 56 to find the next.
Crossing back over the 101 brought hills and my first encounter with Kiler Canyon that was shorter than Santa Rita, but really pinched you in the middle third with bumpy conditions that didn't help with the sharp pitch.
Overall it was manageable as the temperatures started to creep, but I was thankful that I didn't ride this in the opposite direction on my 32s or a vintage bike.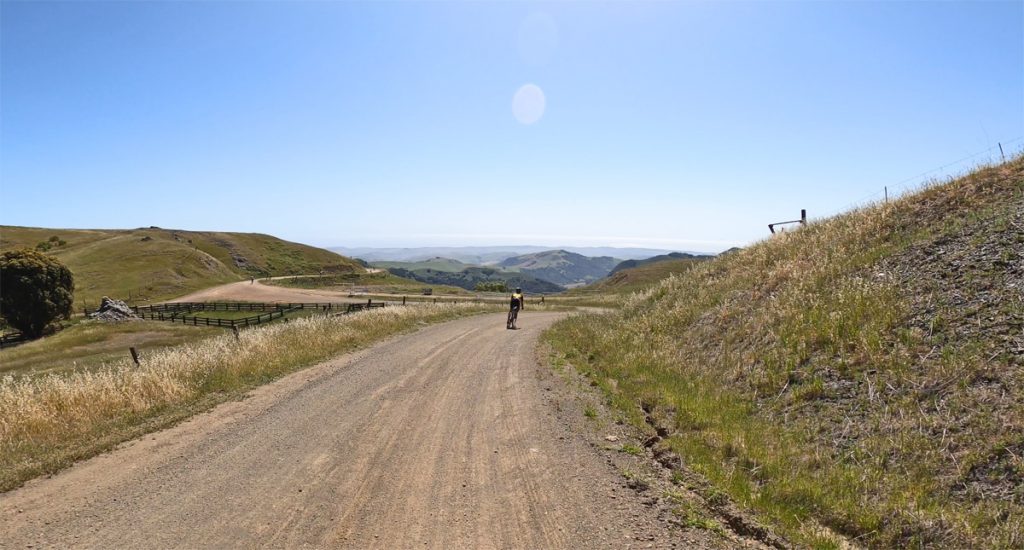 The next eleven miles were paved and through the heart of wine county meaning you wanted to get through fast before tourists got deeper into wine tastings, so we didn't hang long at Halter Ranch even though they were serving adult beverages…
Our last major climb was just ahead as all of them were off-road, but Cypress Mountain was likely the toughest of them all as there were two significant pitches around double digits to finish the effort off.
The ocean view was an ample payoff, although many mentioned it was accompanied by a pitstop at the top, so…yeah, we just continued on.
After a 2km descent on dirt, we turned onto Santa Rosa Road where a fueling station had been set up, but we decided just to finish it off at that point with another twelve miles back into town well below us.
While fun, you really need to be careful for oncoming traffic as the road barely fits two car widths side to side and yes, we might have had a close call.
The decline isn't as sharp at the bottom, but the headwinds negate any advantage gravity provides as you come across some Cambria area farms and wineries at the end.
Coming into the finish, we were given medals (not even from the right year) and… that's it.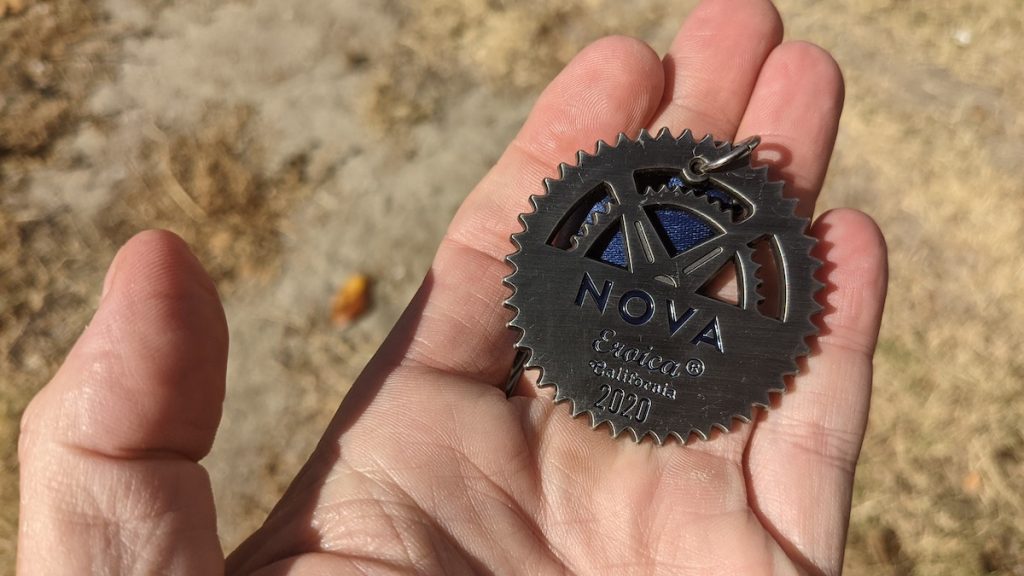 No food, snacks or even water to meet us, but they were available for purchase, so we just made our way home.
It's too bad because the volunteers cared and were helped, but the overall organization of Eroica California fell short in many facets that cyclists would expect as the basics.
Eroica California could be one of the most special events on the calendar, it just needs to step into the modern era.