Cycling would be nowhere without shared experiences.
We all learn from each other, but having the opportunity to share one of the most beautiful rides in the world brings it all together.
Last year, I decided to eschew a day of Sea Otter to escape out to Big Sur and was rewarded with what I ranked as my ride of the year.
Knowing that I was returning again to Monterey for the festival, there was no way I could avoid a return pilgrimage and not share this with others.
Send It Big Sur Gravel Guide (4K)
While not the easiest location to reach, we had riders from Santa Cruz, the Bay Area, Cambria and even Los Angeles make it out just for Send It Big Sur.
We covered the same loop that I rode before, but it's never the same ride especially dealing with the elements of the Central Coast.
Everyone got a taste that there was no gentle grades on the Old Coast Road right off the bat.
The top offered some worthy views beyond the ranches to the shore, but a zippy descent followed down to the Little Sur River carrying a heavy flow almost to mist level.
Big Sur Gravel Route
Our toughest climb awaited just past averaging 11% for over a mile and a half.
While this led us to our highest point of the day, the views were shut in leaving a quick turnaround for another grip it and rip it descent back into heavy tree cover.
After another double digit climb covering a half mile past Bixby Creek, we reached the ultimate viewing spot for the iconic Bixby Bridge only to be visually thwarted by the fog.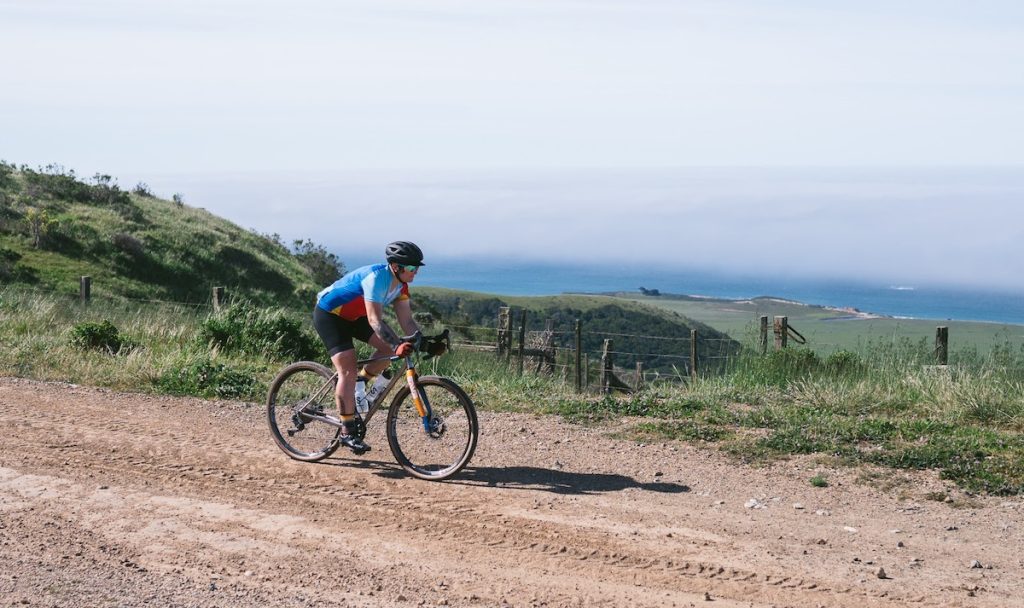 Still, we were able to get some great close up views and took it in from a number of angles, but our return on Highway 1 highlighted the invariability of Big Sur weather seeing the banks extend into the ocean.
It was a quick nine miles back taking advantage of the tailwinds where most of the group continued on to the River Inn which was a refreshing spot right in the heart of town.
While today's ride was only about twenty miles and not the best visibility, Big Sur still ranks as one of the best Send Its we'll ever put together.