Gravel is about community and experiencing Mammoth Tuff goes deeper into its soul in its own unique way.
The Eastern Sierra has always been there, but access from most of this state has been impeded by this hulking mountain range.
Enter Amanda Nauman and Dave Sheek whose visits brought about a love for this region wanting to share this magic to a larger audience.
Events like these are tough to get off the ground and the inaugural edition was slated to take place in 2020, but Covid led to cancellation followed the next year being wiped out by fire.
No one would have blamed them for throwing in the towel, but this was more than a ride as it's evident their emotional attachment to the Eastern Sierra.
After riding Mammoth Tuff, you will have it too.
First off, the experience riding through the Owens Valley will leave a lasting imprint for its beauty and scale alone riding between the largest mountains in the continental United States.
The course laid out captures this in a number of ways, but also embraces the unique conditions as you have to power through the pumice .
Amanda and Dave made sure that participants knew the course punched above its numbers also noting the toll the high elevation takes the deeper your effort.
Riding the Tuffer course created a lot of memories, but they also worked towards making this a destination weekend with a Friday shakeout ride that was a proper introduction along with a beer run which literally kept spirits high.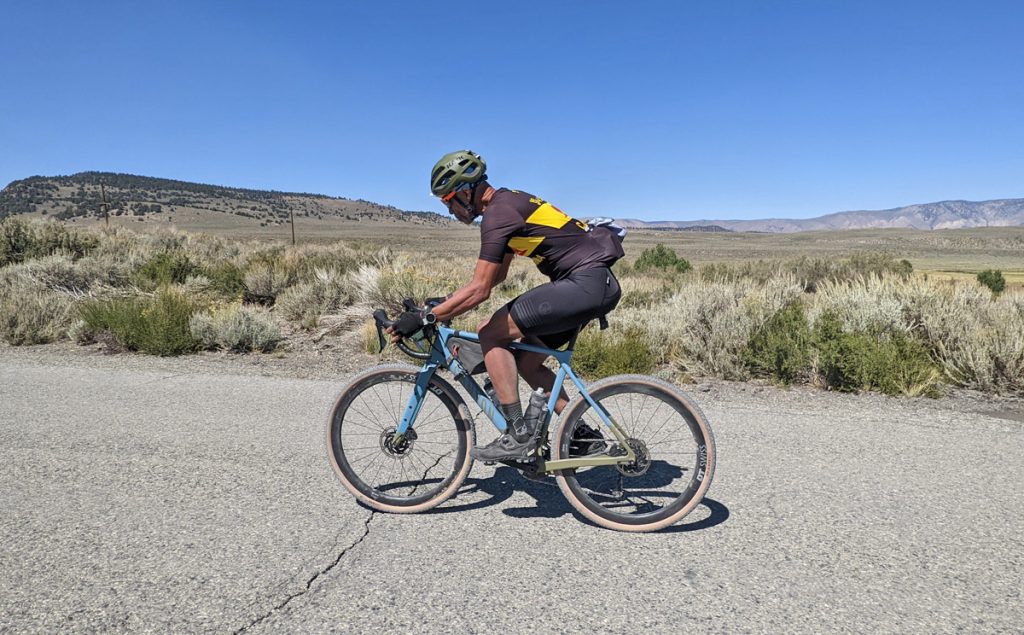 With this being the first event, there definitely was a slant by most not knowing what to expect, but even though experiences varied everyone returned knowing we had ridden something special.
Of course, you always want to end on a high note with quality post-ride meal options where you could choose between a set of restaurants, but the Sunday raffle I know a lot regretted missing with dozens of prizes available.
Having ridden the area before, I already had high expectations, but no matter where they lie the Mammoth Tuff experience will go above and beyond.