It's not a reach to differentiate Sea Otters especially when you add La Gravilla into the fold.
Gravel is still finding its proper way into this festival with the Lifetime XC race taking center stage.
Last year, La Gravilla seemed like an afterthought being paired with other races, but the event got its own day this time solving all problems?
Welp, this time the course length more than doubled which sounds like a positive until you notice that was due to making it two laps.
There was also come changes on the route with the exit from the raceway onto a couple of miles of fire road instead of funneling everyone dangerously rocketing down some technical single-track.
In those aspects La Gravilla was improved getting us just over a low bar.
I don't mind a little single-track here and there, but this composed a third of the course ranging from flowy to technical.
My reasoning was that the organizers overlapped with the XC saving the trouble of having to mark and plan out two different routes.
The fire roads were great and even some of the single track was fun, but when you're wishing that you had a different bike is when the fun fades.
Needless to say, one lap was all that I needed and hopefully next year the course becomes a bit more inclusive.
If you were here just for the festival, it was a different animal from last year as well.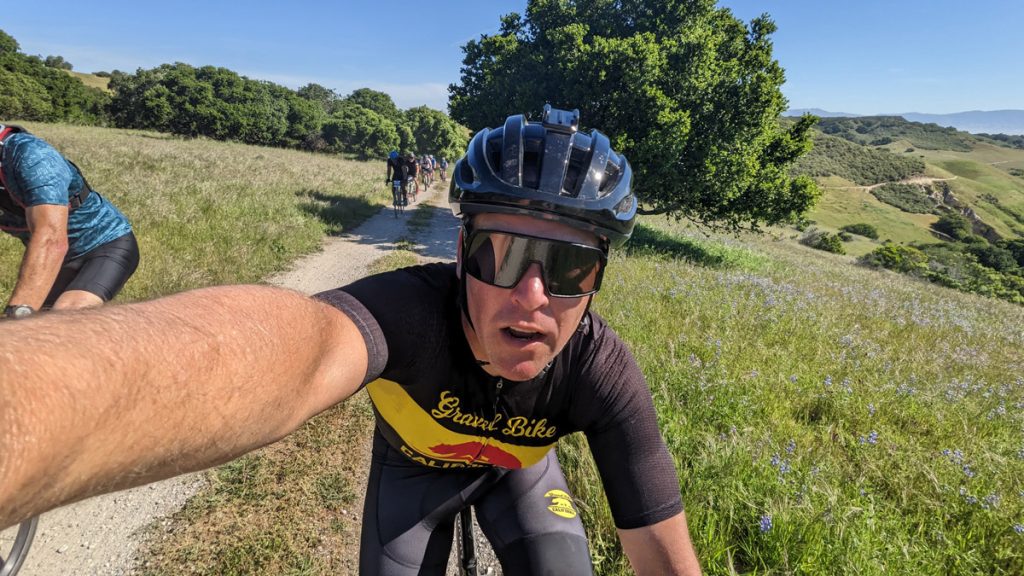 Not as many unveilings from big bike brands, but plenty to see from smaller builders like No. 22 and BlackHeart.
Also filling the void was a number of clothing brands highlighting that gravel can be relaxed clothing that doesn't stick you into the road bike mold as companies like OrNot, Voler and Bellwether are branching out their lines.
While this year was an improvement, I imagine another eleven months from now I'll have the same dilemma if like the Clash said Should I Stay or Should I Go…
Give me a better reason next year please!!