Even though everyone should do the Sea Otter Classic once, does that make it bucket list worthy?
I've somehow avoided this event for years even though the cycling universe descends on it, especially after Interbike vanished.
This bike festival has a prominent role as the nation's de facto trade show with a slew of activities mixed in.
First of all, the event is massive as the booths take up a good part of the Laguna Seca Raceway's infield just miles from Monterey.
Throw in all the space allocated to campers and RVs over this four day event, you'll understand why general admission parking is zip codes away.
Fortunately, we had one of the closest spots for our mobile unit to the entrance, whereas the functionality of our temporary home could be a post all in itself.
Like to most of the cycling world, gravel is pretty new to Sea Otter and I had signed up for La Gravilla that took place on the final day.
Arriving on Friday, I got to linger around all the booths taking a quick glance until my temporary roommates Vic and Swanny showed that were deeper knowledge droppers.
For me, it was very overwhelming, but you also have to consider the mood.
Manning a booth for four days is taxing and you can see the exhibitors wear it, especially later in the day as crowds thinned and the wind picked up.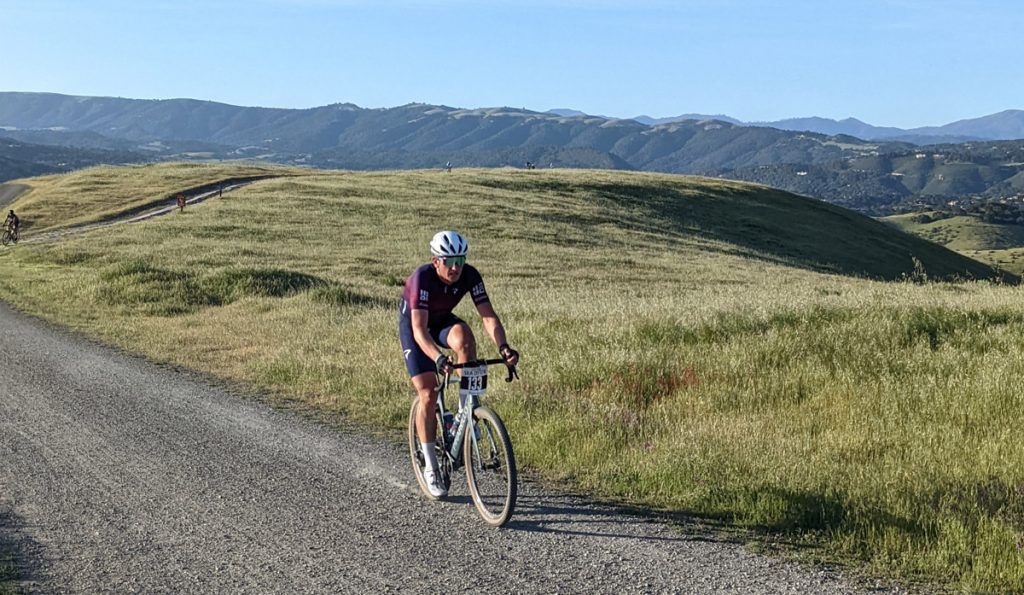 With all the big companies and races happening, you can feel it's a very heavy schedule for the lead competitors as they could be expected to make a few appearances a day.
Even though there were so many people I knew were there, I didn't really see that many of them because the Sea Otter Classic is that big.
I did get to finally meet Amanda Schaper and Nehemiah Brown from Flashpoint MVMNT for their Ice Cream Social Ride on Saturday which previewed the first part of La Gravilla's course.
This was my favorite part of the weekend as the pace and company was such a fun hang, I didn't really need the treat at the end to top it off.
At the same time, eyebrows were quickly raised as I thought how this route would play out on a race with so much downhill and single track to start.
I was hoping to oversleep Sunday morning, but the lack of power to our RV gave me no sleep to go over, so out to the course I went.
There was roughly 300 riders lined up for the start and you experienced the bad planning as everyone swung their bikes around through the sand pit in the first hundred yards.
Feeling that racing tension as we left the racetrack, I opted out of the course and decided just to tour Ford Ord on my own terms.
I didn't wander too far and I happened to keep trapsing back to the race, but I was pretty impressed by the number of options in front of me.
Hearing the syncopated beat of some far off drumming definitely did the trick of drawing me in as a large group performed in front of the last big obstacle of the race.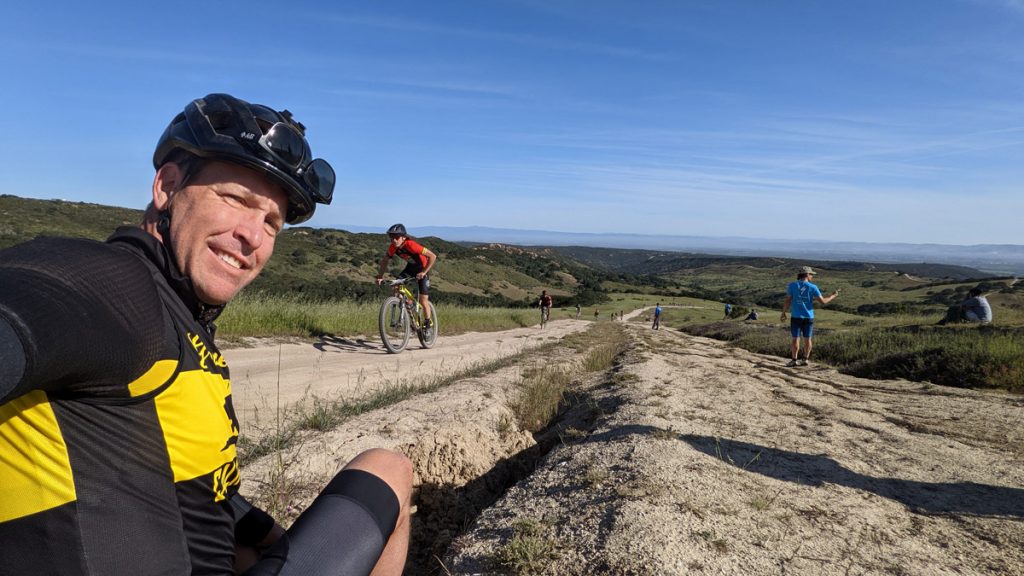 Maybe I was just glad to not to be climbing it, but seeing the elation on people's faces as they crested the apex brought me joy in seeing everyone celebrate the same experience in their own manner.
I hung out until Vic swung by where we rode the end together formally ending our festival experience.
Perhaps not enough time has passed, but I'm not quite ready to return yet.
There's a lot to absorb and wading through the hype takes energy, but I imagine once I properly exhale, I'll be looking to return to the Sea Otter Classic again.