It's been a couple of years, but people have been hankering for more GBC gear and we've found more ways to find you properly outfitted.
Our new line is available here, but only up until Monday, October 2nd at 11:59pm.
This year we are partnering with Voler that not only manufactures here in California (support local), but is able to offer a flexible line that address many of the upgrades people were looking for in 2023:
Cargo bibs – Probably the most asked about item, the Cache 2.0 bibs offer pockets on each side along with styling matching our tops.
Women's options – This year not only are all jerseys, vest and jackets have men's and women's options, but also all shorts and bibs as well!
Low pricing – Once again, jerseys start at $79.99 with bibs at $99.99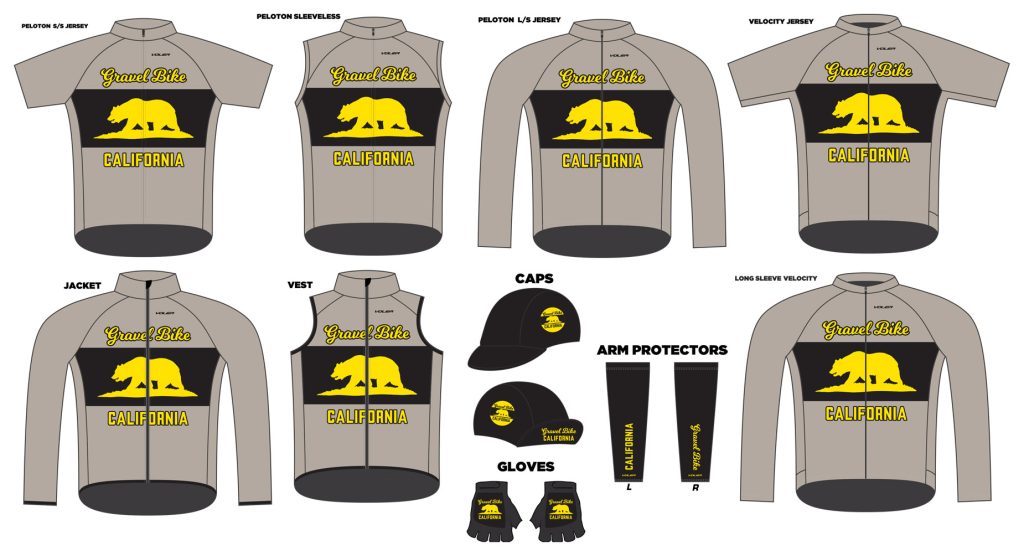 Club cuts – In our last collection, all jerseys had a race fit, while in this year's line the Classic, Peloton and Pro jersey have relaxed club options.
Cycling caps

– Another often asked about option, through Voler we're glad to finally have our inaugural offering.
Rear pockets

– Our previous versions didn't have rear pockets for our vests, but not only were they added for our 2023 line, you'll find them on our jackets too!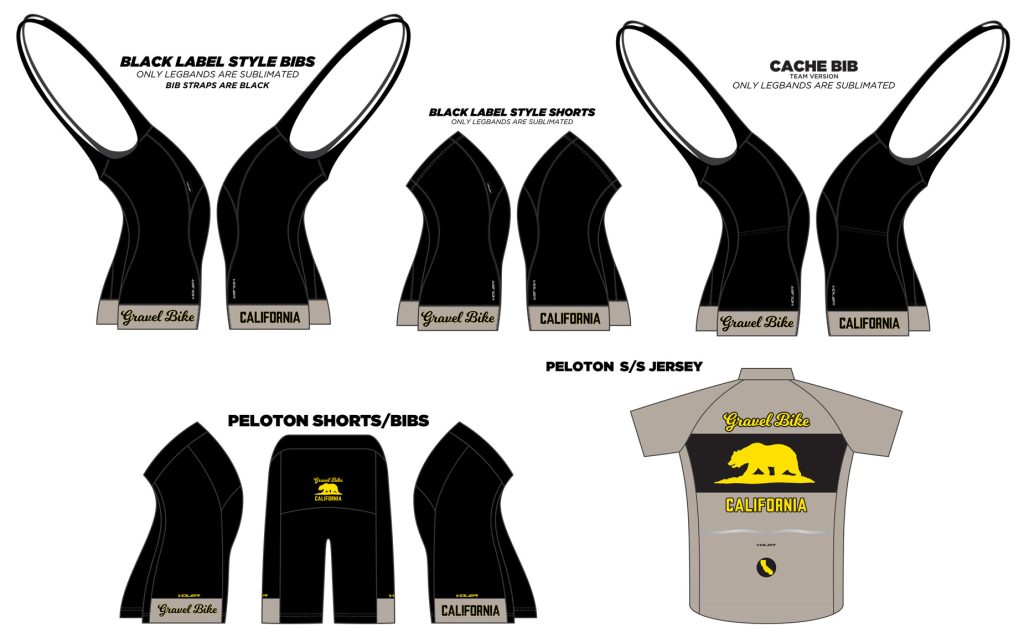 More accessories

– Other pieces missing from our previous collection were arm warmers / coolers and gloves and already they are becoming a popular part of our collection.
Lighter colors

– While we love the styling of our black jerseys, some of our constituency wanted to lighten it up to deal with the summer heat.
This is very-limited release as we're taking advance of seasonal discounts in order keep prices down, so don't expect a second chance on these kits.
If you have questions about any of the items, you can either refer to the Voler catalog or we can be reached at gravelbikecal@gmail.com.
We're thrilled how much everyone has displayed their pride for the great experiences that can be had in this state and thanks to those who choose to rep and support GBC!