We know that as one of the most beautiful parks in the world, are we asking too much for Yosemite Gravel on top of this?
One of by best experiences cycling was coming around one of the final corners of Glacier Point to a perfectly framed view of Half Dome, so anything more you're already playing with house money.
Heading into the western side of the Sierra can be a bit of a mystery getting a lay of the land through this heavily forested area.
Luckily, I had Henry from the Fresno Cycling Club leading the way as my lack of experience riding dirt in the area left a lot of question marks.
We started a few miles below Yosemite's south entrance in Fish Camp where there was plenty of parking off of Jackson Road.
The pavement ended quickly and the dirt started in fantastic shape which is where it ended for the day too.
On one hand, there's a lot of shade for most of the ride, but it comes at the expense of limited views through the density of these trees.
It was climbing from the beginning, but mile 3 offered the best scenery while traveling in an upward direction as you could see beyond the near mountains partially aided by the 2019 Railroad Fire over the next two miles.
Yosemite Gravel Guide Fish Camp / Wawona
After a couple of minutes descending you get your first creek crossing that might be problematic the first third of the year right before the Big Sandy Campground.
Soon after, we had the rare site of pavement which was a derivative to make manageable the steep grade ahead of us, but at only a half mile, you'll make it through before feeling wiped.
The effort was worth the reward as you're led into three miles of a glorious descent that also affords wide views of the Sierra, so keeping your focus might be a little tricky.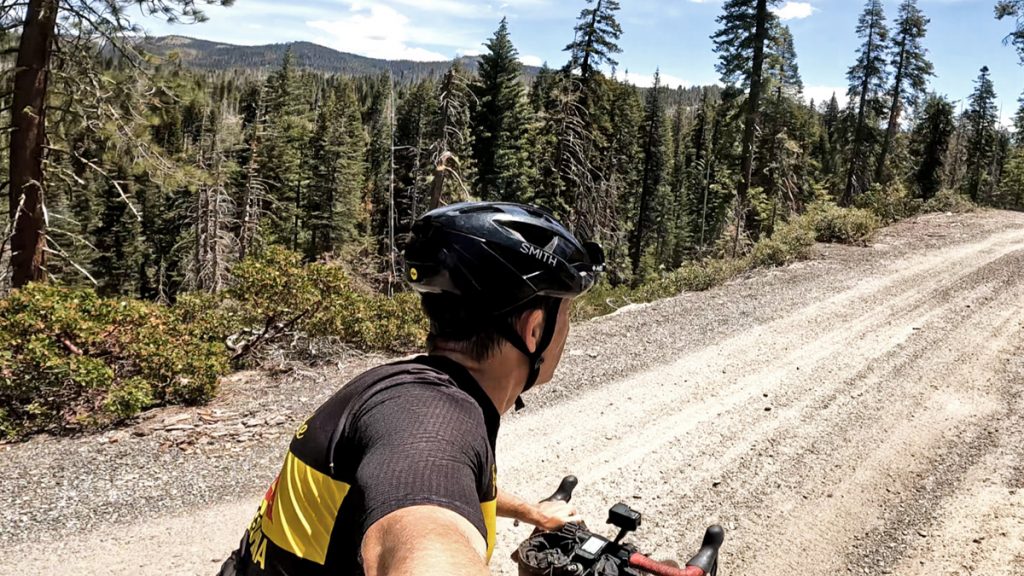 At these speeds, you have to be aware of the turnoff that takes you into Yosemite National Park with a tamer water crossing as you exit onto concrete and Mariposa Grove which is worth walking your bike for.
Coming out we had eight miles of paved downhill exiting onto Wawona Grove where we opted to pass the turnoff to check out the historic Wawona Hotel, as well as the general store below.
Backtracking, our return to dirt was on the opposite side of the hotel traipsing across the golf course on Chowchilla Mountain Road.
While there seems to be a number of dirt options, we took the shortest return behind our first gate on the left.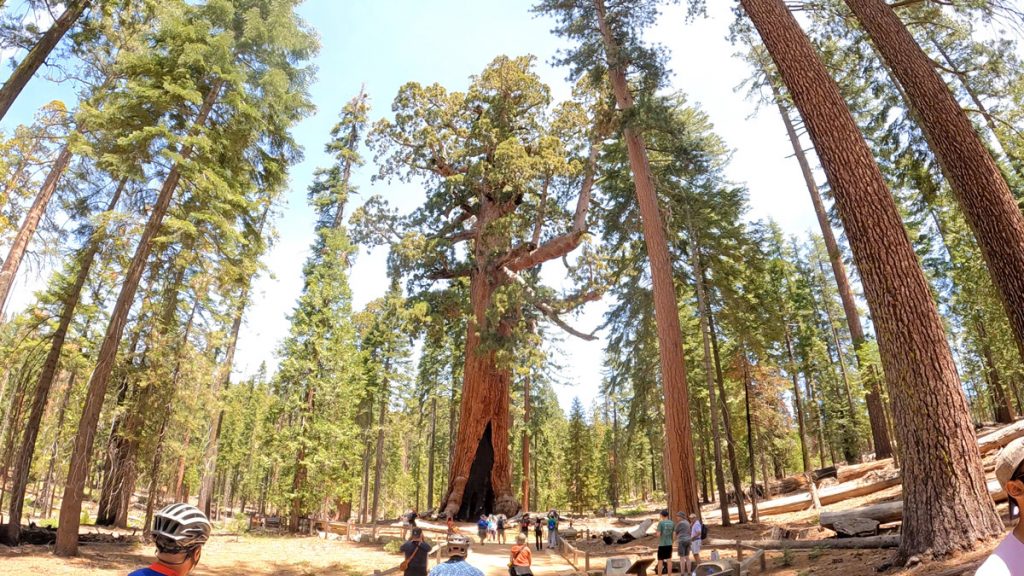 Since you've taken a lot of recent downhill in, your thrown back upward at 7% over the next three miles, but this dirt holds a steady grade making it easy to find a tempo as the views are a bit occluded during this time.
The forest road returns to pavement sending you back out onto Wawona Road where the exit out of Yosemite sits close by leaving you with three miles back out on Highway 41 back to start.
I always have caution exploring on forest roads, but I was pleasantly surprised riding through the area how well the conditions were, that I'm pretty confident about adventures further on.
There is some planning involved, but you won't be disappointed to add some Yosemite gravel to your itenirary.