Riding Sulphur Mountain gravel is an experience that's just on the fringe of the epic scale, but required riding nonetheless.
Having two great dirt options in Ojai is such a luxury that you can't avoid comparing them both which you have the luxury of doing during the Gravel Mob hosted by the Mob Shop.
Sisar Mountain is more of a challenge due to the steepness, fire road conditions and more expansive views, but that doesn't mean Sulphur Mountain doesn't mean it doesn't have it's advantages.
Climbing it still takes an effort, especially on the second half which seems to crank it up another notch.
More importantly, if you haven't tackled any of the bigger climbs in the Southern California area, this is a great introduction to gravel, especially with much better surface.
The other big benefit of Sulphur is the ease of completing the loop.
On our excursion, we took the longer way around through Santa Paula making it a fifty-ish mile loop which I prefer because you can take the train up to Ventura with many post ride options, but if you return through Ojai you're looking more at a hearty thirty.
Getting down from Sulphur is less of a challenge too as the road down is super fun (while you need to be aware of oncoming traffic), while Sisar is remote and is limited to highly technical sections as well.
While I've climbed it a few times, I've never tried descending it towards Casitas Springs because it would just make the experience go too fast.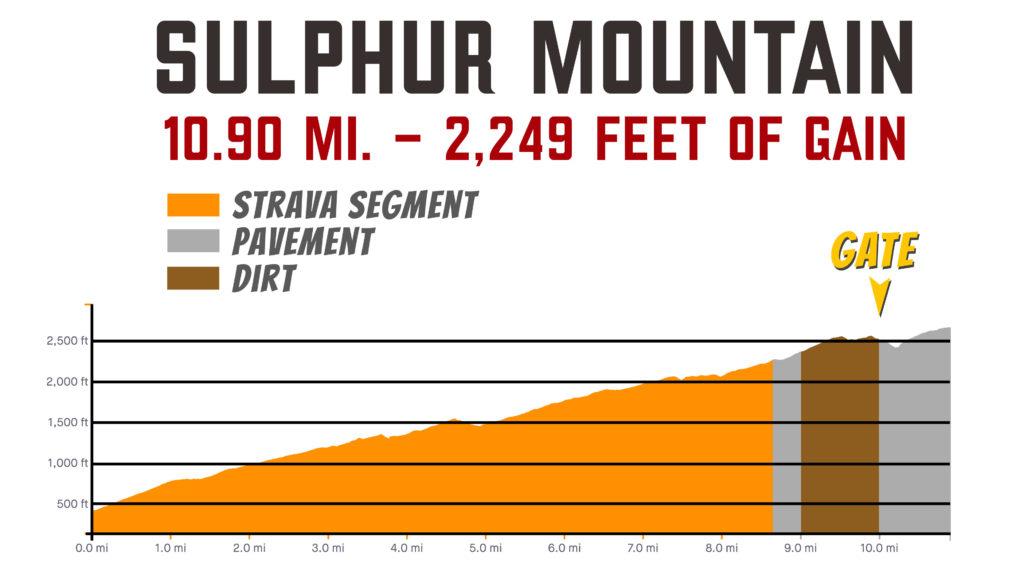 One note that's hard to ignore while climbing Sisar is the amount of open land around that makes the area look like a gravel paradise.
Unfortunately, a lot of it is privately owned so prepare to hold your drool in before you ride.
If you want to talk the talk, getting in your Sulphur Mountain gravel will put you on the right path.