While Gibraltar Road is the king of road climbs in the vast Los Padres National Forest, Sisar Canyon is easily its dirt equivalent.
Stationed north above Ojai, this ascent has gotten part of its fame as the centerpiece of the Mob Shop's popular Gravel Mob which is roughly 58 miles and 7,400 feet of elevation.
Those are some pretty strong numbers so I figured cutting out the earlier Sulphur Mountain climb and just doing Sisar Canyon would be enough.
I knew there would be enough elevation to justify the drive out there, surprisingly this loop alone was substantial enough at 43 miles.
The ride out of Ojai was a pleasant way to chop off the first fifth of this route, but Sisar Canyon comes at you quickly once you go through the gate.
Climbing three thousand feet over eight miles can mean many things on dirt depending on conditions.
There are segments where you'll have to hold firm powering through rockiness, but overall you won't view the surface as your enemy.
With its southern exposure, you'll be open to the elements for the majority of the climb as Sisar veers off the canyon a couple of miles up taking its tree cover with it.
The good news is the experience gets better towards the top as views of the Pacific Ocean down past Carpinteria open up the higher you get.
For me, the biggest issue comes after reaching the peak of this climb as there's a lot of work in front of you.
Sisar Canyon merges into Nordhoff Ridge Road which is shaky in a number of ways with double digit slopes and levels of sandiness after you round Chief Peak.
I lost ALL my water bottles on the Gravel Mob with no idea where they flew off because I was gripping to hold onto dear life.
As highlighted in the video, getting down off the mountain is the larger issue as missing the Howard Creek Trail on my first attempt leading us instead down the Gridley Trail that took us so long that I thought people in our group disappeared.
Being directed down Howard Creek for the Gravel Mob was an improvement, but still a miserable experience.
In other words, we had no choice but to try Rose Valley Lake Road even though no matter the conditions that 14% on dirt already sounds harrowing.
Unless you've tried something similar, this is not a place to test your skills.
Lowering our seat posts was a pro move that definitely saved me from going over a few times, but still you have to be cautious on the steeper and sandier parts.
Sam took his time and everyone hiked a bike a couple of times which are all pro moves I encourage as Vic took a spill on one of the most questionable segments.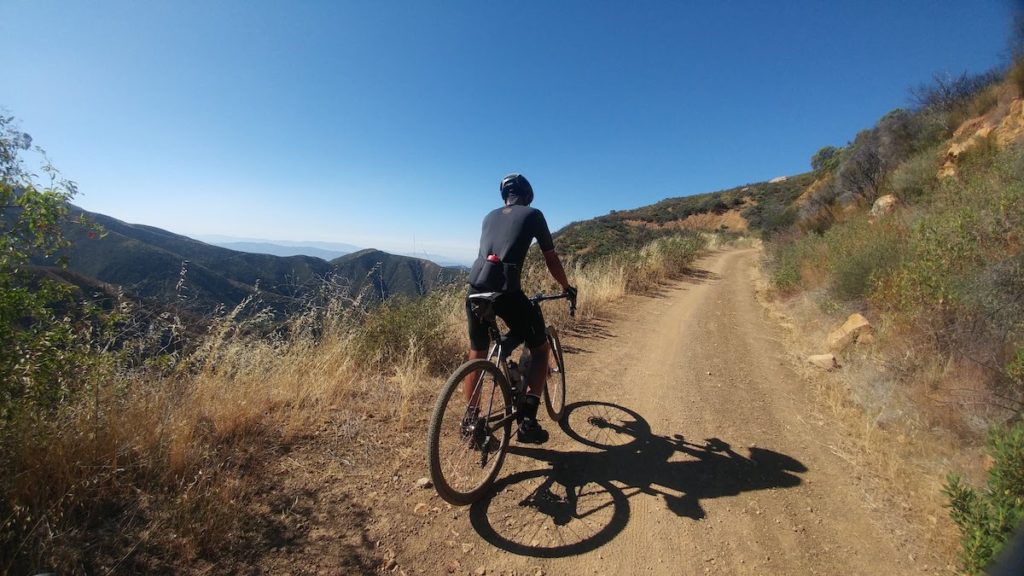 This might have seamed like a miserable option for the first timers, but for me and Bill, we knew Rose Valley Lake Road was a big improvement.
There was a non-threatening three miles of paved uphill to get out, but at this point of the day the lack of water was our main enemy.
Highway 33 is a definite reward properly placed at the end as touching the brakes are optional on one of my favorite descents anywhere.
Winding our way back the last couple of miles was a bit of a slog under these heated conditions, but not enough to sour our ride.
Sisar Canyon provides its challenges, but tackling it is definitely more than worth the effort.