It's been a long time coming, but I've been super eager to do Redlands Strada Rossa and it was definitely worth the wait.
Last year, I was lucky enough to get a tour of the Redlands by part of the braintrust and was fantastically impressed.
It was very different than most gravel I've ridden and took some adjusting to my regular routine.
Normally, I used to riding in semi-far off places with miles of uninterrupted off-roading.
Redlands is clearly different as it's path, after trail, after fire road that left my head spinning as the bang-bang-bang was adrenaline inducing.
The biggest mental adjustment is going in and out of residential constantly to find all this dirt where in most other places there would be suburbs as far as the eye could see.
Seeing how Strada Rossa's long route was 85 miles with roughly 10k of climbing sounded intimidating at first, but getting a tour of the region by the organizers put me more at ease.
On that ride, we hit almost two dozens trails with a lot of variety, but one consistent theme was that they were fun and palatable for most riders with a midrange skill level.
For the long route, this held mostly true except for a couple of spots which felt more like speed bumps than nuisances.
The first sector through the South Hills Preserve was a fun, training ground where you got in punchy climbs constantly rewarding you with sunrise panoramas on the ridgelines, while exiting through the pack of wild burros was just a moment you could appreciate it all.
This was a followed by a tour of the grasslands was a collection of trails that we were hitting in full green season which is rare to come across in Southern California.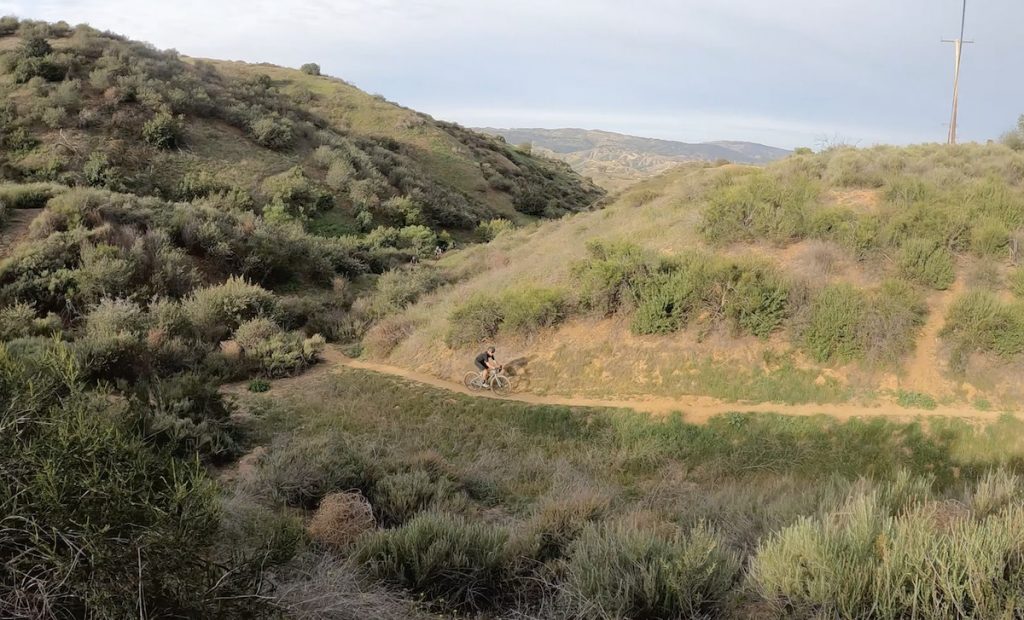 The Crafton Hills was a redux from our earlier ride while the second longest climb of the day, there quite a return of playfulness on the descent.
Your biggest test came after up the climb up Pisgah Peak that averaged 10% for 2 1/4 miles which required a little more fitness and gearing to get through.
Lower Workout was another flowy trail being my highlight of the second half providing the proper amount of g-force as you power through the turns.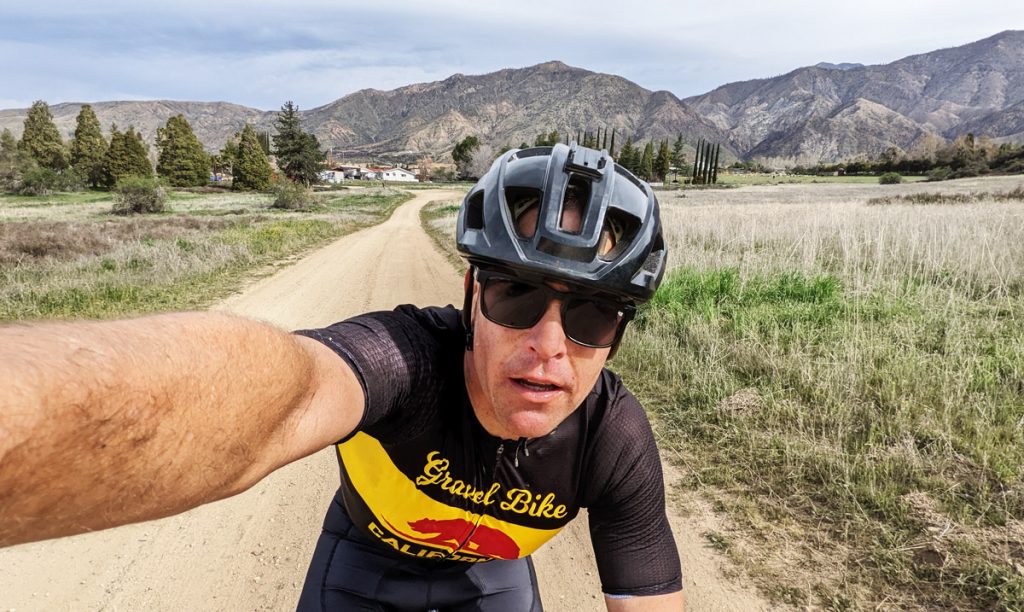 While I heard people bring up the sand on our last dirt sector that required a fair amount of hike-a-bike, my attitude was that everyone has to go through it and more importantly, gave some of my muscles a rest.
The real strength of Strada Rossa is how this is 100% a volunteer event and a lot of locals take pride in showcasing their neck of the woods.
Even the food was home-cooked and thankfully plenty of it!
All proceeds go towards helping local organizations which includes the Redlands Conservancy, Crafton Hills Open Space Conservancy and the Inland Empire Biking Alliance.
You see why so many of the people I rode with were returnees, meaning I can't wait to see what Redlands Strada Rossa has for us next year.