Due to the rain in the forecast, we are cancelling our Dec 31st Send It. Look for this route to reemerge in February.
PLEASE READ ENTIRE NOTES FOR RIDE INFORMATION (Facebook or Strava RSVP):
It's been an amazing year for the relaunch of our Send It series and we figured we'd return to where it all started.
The San Fernando Brewing Company was a perfect venue for the first three rides of 2022, so we're bringing back the formula of ending up in their beer garden, while starting off at our usual spot at San Fernando Rec Park (208 Park Ave) one block west rolling at 8:30 sharp.
While on paper the route looks to be a duplicate of our April Oliver Canyon ride, if you look closely, it has a much different feel.
Before the details, here's some information, tips, and updated rules to abide by:
The first rule is that this is not an organized ride and everyone rolls at their own risk.
The climbing is HARD. These are not rides for beginners or those working their way back.
There will be a number of regroups, but once everyone's back, we roll!
Make sure to bring your own tubes and a couple of water bottles. We'll be stopping at one spot along the way for refills.
Part of the dirt is

chunky

. Riding tires 40mm and above will do the trick for most, as the climbs are steep and there's some soft patches on the descent.

This will not be race pace.

At the same time,

you have to be in the good to great shape range

to do this ride even in the Party Pace group. If you're just getting back into riding, I suggest you read Rule #1 again.
The beginning will be similar heading up Lopez Canyon for some early dirt up Kagel Canyon Truck Trail making our way down past Gravity Hill into Dexter Park.
We'll hit the dirt again up Dexter Park Road, but the divergence begins making a right onto the Motorway heading out to Osborne.
While the Tujunga Wash is normally reserved for the end, we'll plow through it early in the opposite direction, but there's plenty of fun ahead.
Rolling through the back streets of Tujunga, we'll make our way up Haines Canyon getting more fun on the Graveyard Truck Trail taking it this time for some descending.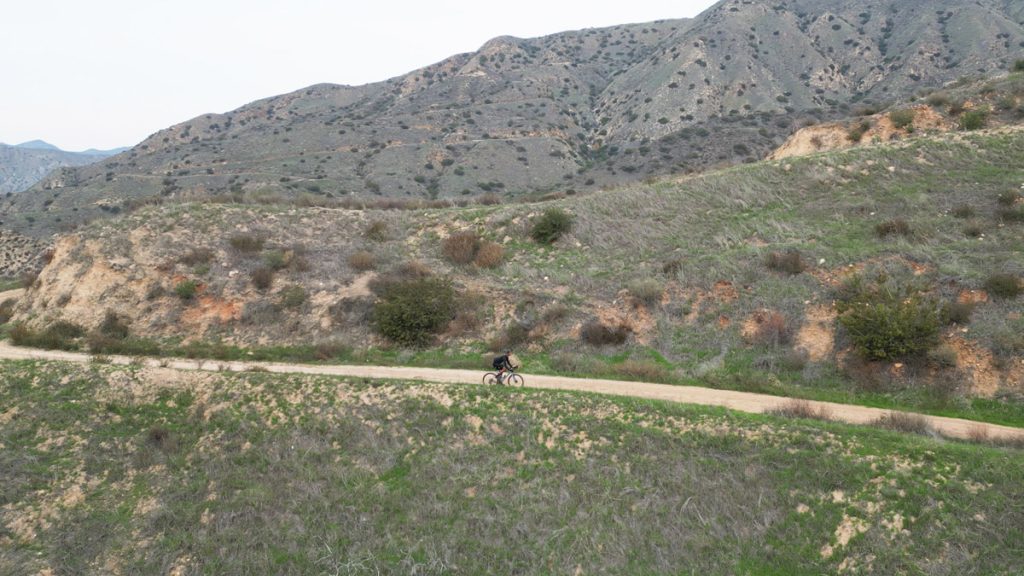 With a quick break at the Little League fields, get ready for a water crossing picking your poison across the Tujunga Wash.
We'll be making our way up Oliver Canyon this time ascending from the east which everyone will find as a gentler direction.
As always, we'll make our way back to the brewery where you'll have plenty of choices how to end the year.
The ride rolls sharp at 8:30, so RSVP on Facebook or Strava to get the latest details.