The Santa Clara Truck Trail is a bit of a mystery, even to those local to Los Angeles.
Lying atop of the ridge on the southern section of the Angeles National Forest, this is a road that is relatively clear of human activity despite that it offers so much.
It's 31 miles straight through from Little Tujunga Canyon out to Angeles Forest Highway at Mill Creek Summit which seems like an efficient way to get across.
Even though a substantial part of it is paved, it still takes quite an effort to get across.
My problem on my first try was Strava under-representing the gain which prolonged my journey into darkness (although a number of flats didn't help either).
What I also learned from that adventure was integrating this length of the Santa Clara Truck Trail into a loop turns your ride into a long day as any of the loop possibilities more than doubles the difficulty.
After a couple of other fails with a torn sidewall and a landslide, I've been yearning for better times without my legs falling off.
At least for some strange reason you get excellent cell phone reception out there.
The compromise I made was mapping out a shorter loop minimizing the strain.
I've ridden up to Camp 16 and Mount Gleason many times before, but it's everything west that concerns me.
The most viable way of completing a loop was adding Indian Canyon to the loop, but with little intel on this five and a half mile road, I figured it would be easier to go down rather than up if all things went to hell.
Starting at its base and heading clockwise was the right move as the top half would have been a problem climbing with its pitch and loose conditions.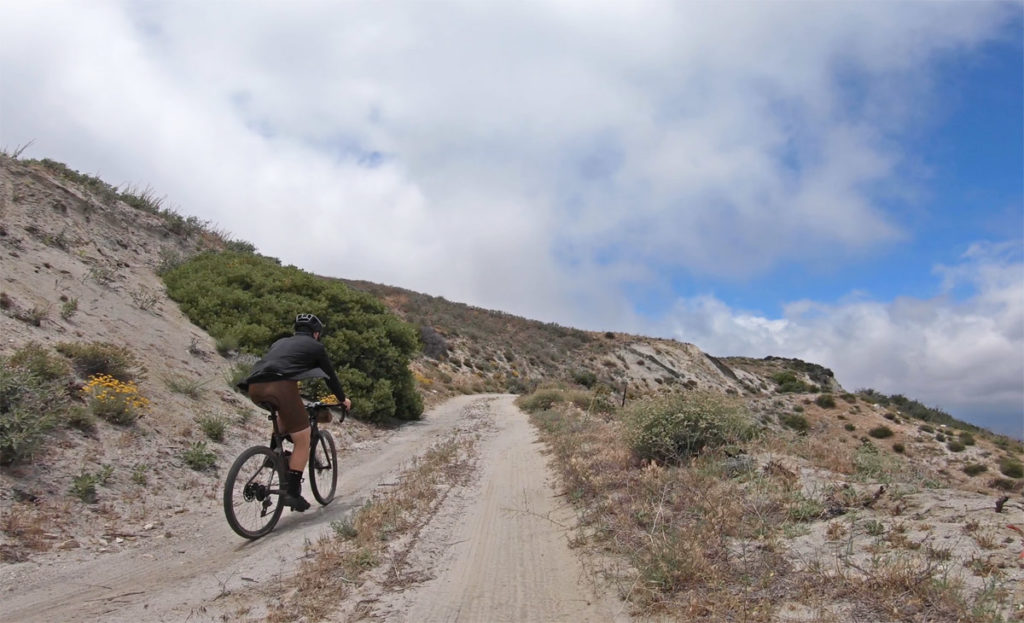 For us, we were lucky to be aided by the right weather for the day avoiding the regular heat, but still not being too frigid despite the fact that it was June.
The trade off was missing out on the great views that are normally offered, but I like it when you have a good experience and still have something to look forward to the next time out on the Santa Clara Truck Trail