With the summer heat starting to take the grip of Southern California, it's time to look ahead to cooler times with the Hardman Classic rolling in the heart of our fall schedule.
Now in its fifth year, graveliers will be in for a long day traipsing along the rolling hills of Orange County.
The route is fully supported and a mixture of pavement and dirt with a post ride festival that's worthy reward of your effort.
Registration for the Hardman Classic is now open and benefits the non-profit Community Outreach Alliance.
We had a few questions for the Hardman Classic's Founder and Race Director Mike Russell to see what's in store October 11th:
How did Hardman Classic get started?
I wanted to create an event that captured curiosity, adventure, and challenge into one ride.  I've always been a cyclist who enjoys the suffering so this seemed like the perfect opportunity.  We held the 1st Hardman with 25 close friends and the rest is history.  But most importantly, the 1st Hardman was to raise funds and create a kids cycling club for COA to get more kids on bikes.
What's the toughest part of the Hardman Classic?
The length is tough, but it's some of the steep short pitches we throw in that makes it challenging for even the most seasoned athlete.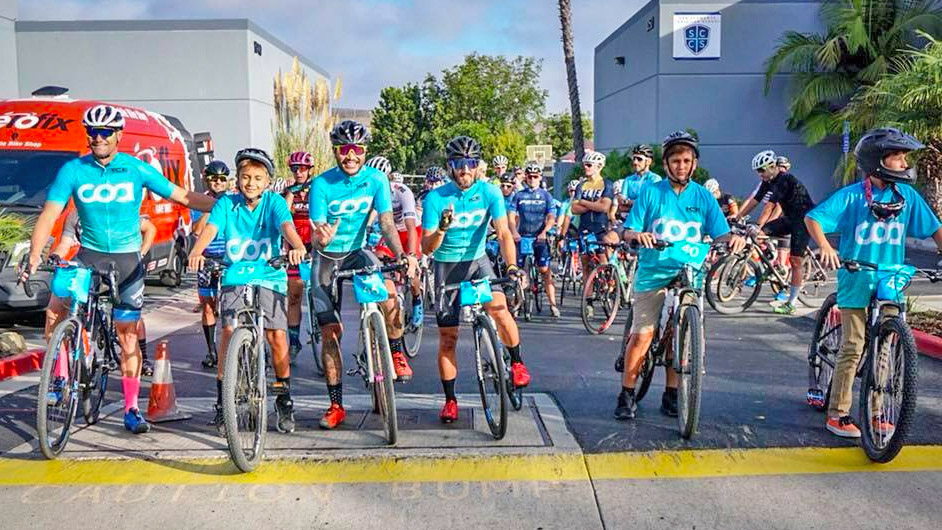 With the changing situation with the coronavirus, how are you planning around it?
We limit our event to 200 riders to keep everyone safe and having fun.  This year we'll be sure to follow guidelines for any group gatherings that will better protect our riders, volunteers, and staff.  If things change we will adapt and rider safety is always the #1 priority.
What else have riders enjoyed about the experience?
I think OC's been lacking a consistent "fun" event riders can come back to each year.  That and of course the cause is pretty cool.  People around here really rally to help our youth and getting more kids on bikes.  Our raffle is always a rider highlight thanks to our amazing sponsors and local community.
How did the Hardman Classic get involved with COA? 
COA was started by my former youth pastor (and also the officiant at my wedding).  I've always enjoyed building things from scratch and when COA started they were building activity programs for the kids.  It seemed like the perfect opportunity for me to share my passion with kids.  Since cycling is a bit more $$$ to get started, I knew we needed to fundraise to get some bike equipment to kick-off the COA cycling program.  The rest is history.  Just took ten kids out last night for a ride and was a blast.
We have some exciting new things for 2020 including expanding our cause into new places (more kids on bikes and more kids getting healthy) along with more rider swag (hats, shirts, pint glasses, finisher patches, vendor expo, post ride meal, raffle and so much more).  It's going to be another fun one.
Find more information about the event at: hardmanraceseries.com