Getting away is a sought after bi-product of gravel cycling, but I have never had a better balance of silence and closeness than riding this Buck Rock loop.
Even though California is the most populous state, we still have a vast amount of wilderness even with all the tourists flocking here.
There are a wealth of options on either side of the Sierra alone, so experiencing the Kings Canyon area for the first time shows how much opportunity is out there.
Once again, I had Henry leading the way after taking me on our gorgeous loop out of Fish Camp and into Yosemite.
While we entered through Kings Canyon NP, most of this excursion took place in the Sequoia National for this 32 mile route.
Starting out of the Quail Flat parking area, we descended Ten Mile Road for most of its length which was surprisingly quiet and a gradual grade making it a pleasant experience.
The turn off to the forest roads are not hard to miss right before the eight mile mark where dirt and climbing coincide.
While an eleven mile ascent naturally sounds daunting, the grade never puts you in position of serious grinding.
Instead, your focus is looking north towards the Kings Canyon area with the views unfortunately aided from the 2015 Rough Fire.
As the road levels off, you get to fully enjoy the great conditions over the next couple of miles of rollers appreciating the occasional meadow.
Buck Rock Gravel Guide
Even though it seems like you're in the middle of nowhere, you come across a paved road which will take you back to Quail Flat to the right, but the main attraction is the other way.
After a little bit of concrete, the next right puts you back on dirt for a windy two mile ascent which is surprisingly quiet despite what's ahead.
It's hard to comprehend once you lay eyes on Buck Rock Lookout not just for its beauty, but the imagination behind the engineering of a bygone era.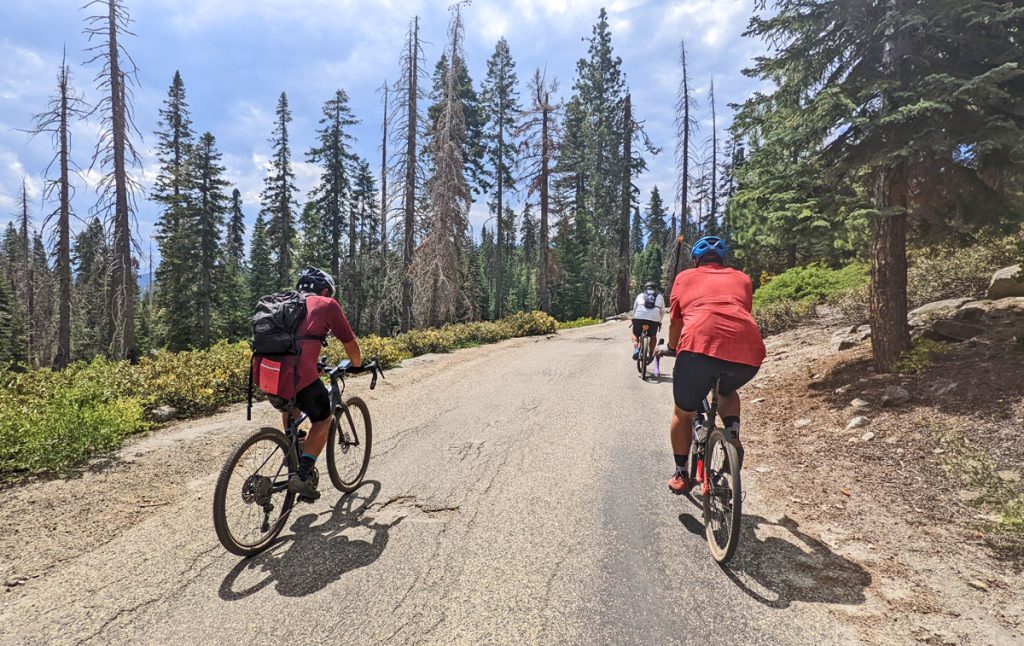 Serving since 1912, you'll obviously have to dismount your bike to make it up and take extra care to focus on not slipping in bike shoes.
The view is priceless and admission is free, so obviously this sidebar is worth your time.
Returning is largely effortless and the last five and a half miles is time machine fast relative to the rest of your effort.
Buck Rock gravel is not a ride of extremes, but one of the most consistently pleasant I've been on.