SoCalCross is not gravel, but it should be a requirement for all off-roaders.
Many of us search for dirt to provide that getaway from the urban elements while choosing your own pace.
Cyclocross is the opposite where you can't help but to be swept up by adrenaline of racers flying all around the course.
While the competition aspect isn't the most important part of the experience, it does help fuel what I really need: to become a better rider.
There are things I do really well on a bike, but mastering technical skills are not one of those.
It's one thing to practice turns, downhills and keeping momentum on your local ride, but another when you're forced into it getting caught in the flow.
Mind you, while this feels like more pressure than your regular ride, but the experience as a whole is far from that.
The juxtaposition is cyclocross, especially SoCalCross, provides a fun and encouraging environment that's welcoming for all types of riders, even the young ones.
You'll get heckled knowing it's in good nature and likely to be offered a "hand up" while in the mix.
I'm sure the tailgating nature of it all is enticing enough, but back to bikes.
While you'll find there are separate categories for different riders, you tend to get mixed in as normally there's a staggered start meaning you'll likely pass (or get passed) by other riders during the race.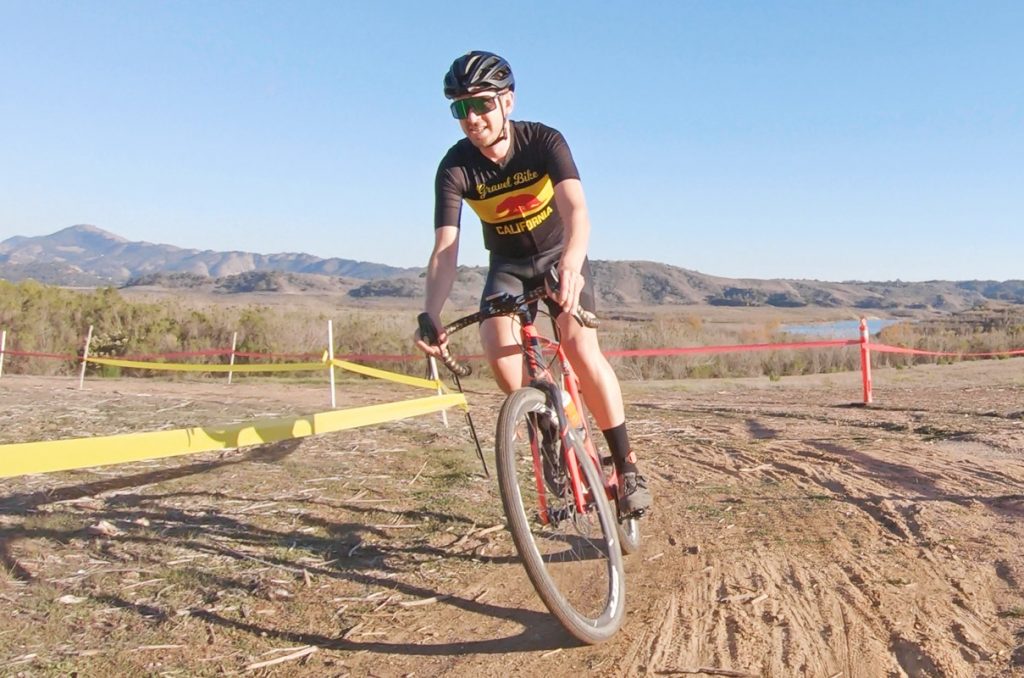 Since I see this as a learning opportunity while staying competitive, I always watch those ahead to learn what type of angles and where they're braking to see how I can improve.
Of course, there are other important elements, like getting a good start and dismounting your bike, but those are more specific to cyclocross than gravel.
Yes, I've crashed a many times, but none that I haven't just sprung back up and learned how to better navigate a section on my next lap.
After forty minutes pushing the limits of lung capacity, you truly feel spent but in a good way like exiting a sauna.
Even though you'll put yourself in the red, with SoCalCross you'll see a lot of white coming from the smiles of people's teeth.