PLEASE READ ENTIRE NOTES FOR RIDE INFORMATION (Facebook or Strava RSVP):
Last month's return ride worked so well, that we wanted to keep things the same, but different.
Starting out of San Fernando allowed easy access to bathrooms & water ahead of the ride, while the San Fernando Brewing Company was a perfect space for GBCers to congregate.
While Gold Creek was a special ride, we fended off the urge to run it back and decided to try a primarily new route for our April Send It.
Dividing into the Party & Protent Pace paid dividends, and while we are bringing the two group concept back, we will be starting at the same time, but slightly different routes.
The rides will both meet up at 8am and ascend Lopez Canyon together, but reaching the peak is where riders will split off.
Here's some information, tips, and updated rules to abide by:
The first rule is that this is an unsupported ride and everyone rolls at their own risk.
The climbing is HARD on both routes. These are not rides for beginners or those working their way back.
There will be a number of regroups, but once everyone's back, we roll!
Make sure to bring your own tubes and a couple of water bottles. We'll be stopping at one spot along the way for refills.
Riding tires 40mm and above will do the trick for most, as the climbs are steep and there's some soft patches on the descent.

This will not be race pace.

At the same time, 

you have to be in the good to great shape range

to do this ride even in the Party Pace group. If you're just getting back into riding, I suggest you read Rule #1 again.
NOTE: The Party & Potent Pace will be combined into one ride Saturday, as the two routes mostly overlapped and the pace was similar.
Both routes reconvene on Little Tujunga Canyon to take the toughest climb of the day up Oliver Canyon.
After crossing over to Big Tujunga, we'll make it up the Graveyard Truck Trail to phone home from E.T.'s House, we'll return back through the Tujunga Wash.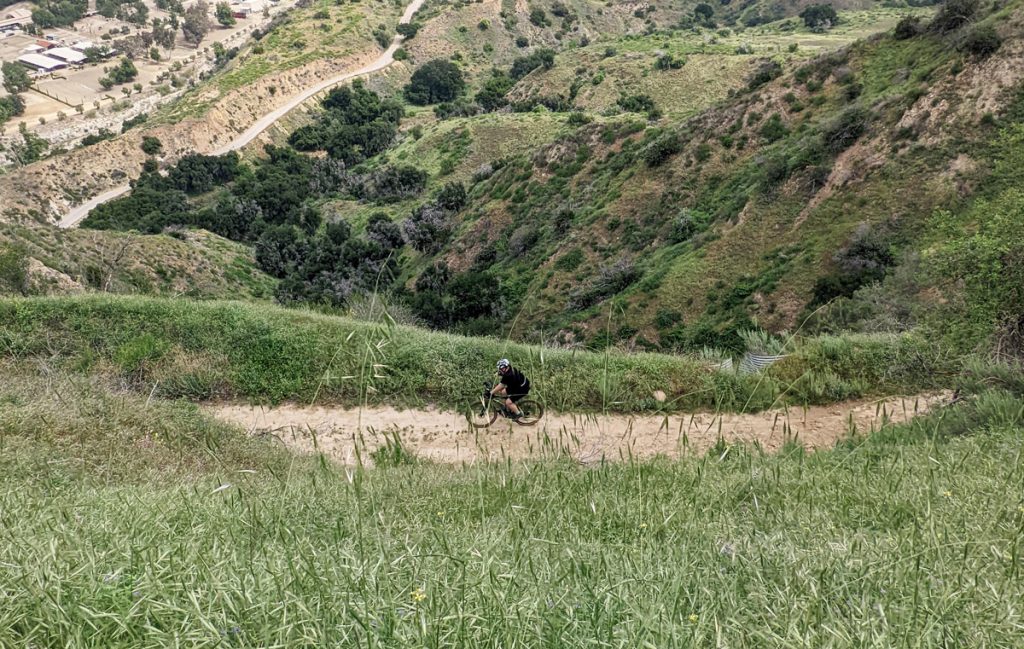 Heading back to the San Fernando Brewing Company, Uncle Al's BBQ truck will also be on hand to dish it out.
Once again, please RSVP on our Facebook or Strava, and look forward to seeing everyone again on April 24th!
Also, Brewmaster Paul is leading a chill 15 miler meeting at 930a at the brewery and rolling at 10a.
All three groups should return back between 12-1. Details: