Being Gravel Bike CALIFORNIA, all of our Send It rides have been out of Los Angeles obviously because of convenience, but the goal has always been to expand this community across the state.
While the local rides have built up a good sized base, going outside my bubble has always been a question factoring in the travel, costs, logistics and if anyone would show up.
I knew our Half Moon Bay ride in January would be one of this year's favorites, but holding a Send It along that route did necessitate some changes.
Planning for a good sized group, I knew the northern portion of that route would come across many walkers and ending at a dining locale was a must since I figured most would be coming from driving distance.
So instead, we started out of the heart of Half Moon Bay repeating most of the coast, but heading up to Tunitas Creek for one of our longest climbs yet before descending through the Purisima Creek Redwoods.
A good amount of people traveled from as far as Santa Cruz, the East Bay, Vacaville and even Chico (mad props Chris), forming a perfect sized pack at about twenty five riders and this might have been the strongest group yet.
While all had never been on a Send It ride before (except Josh from Maryland who's temporarily floating on the West Coast), there was no issues keeping this group together.
The moment we hit the coastline was magic seeing all the smiles flick on, but even moreso how they would stick.
With the first nine miles just about the ocean, this ride had a tremendously fun flow and obviously views to match.
Cowell Ranch saves the best for last with a adding more drama to the shoreline with its curves and dips all while maintaining the integrity of the surface.
We soon crossed Highway 1 on the way out where the ride took a totally different flavor introducing verticalness in elevation and plant life as well.
The climb up Lobitos Creek was only a half mile, but we veered off before the main ascension for a special detour.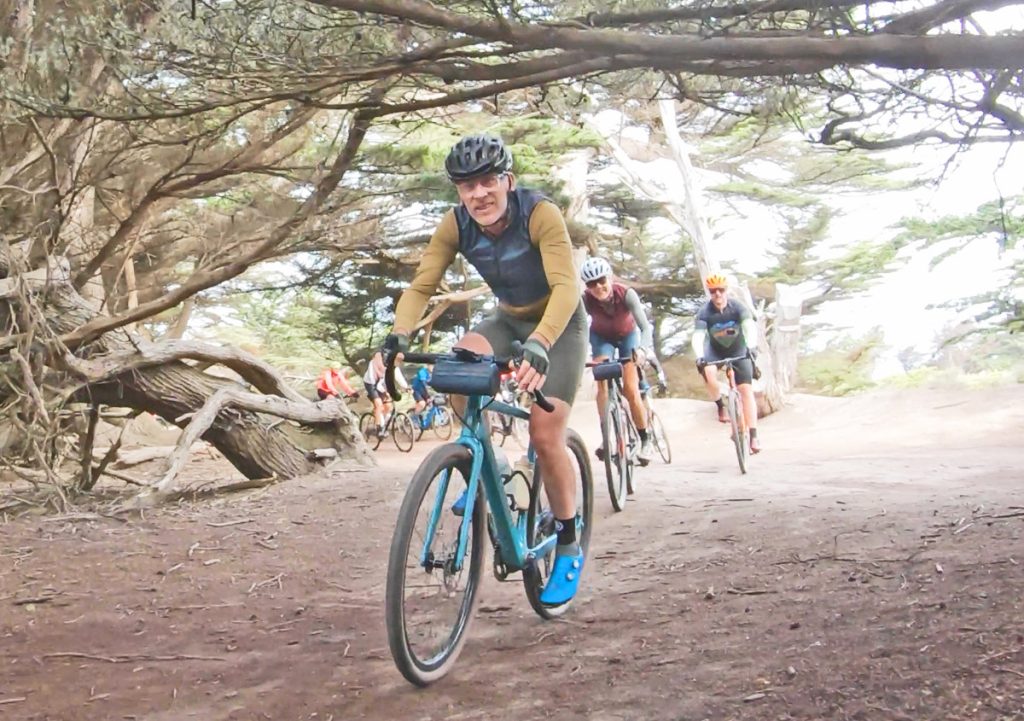 I don't normally throw in appendages like this, but The Bike Hut is one of the most unique cycling landmarks in the state as a self-service coffee shop complete with bike repair supplies and on this day we happened upon the reception for their annual Bike Hut Classic.
The pull to linger was real, but turning back up Tunitas Creek Road pitted us up two thousand feet of vert over 8.2 miles with the middle three averaging 8%.
Maybe this type of effort isn't as fun as coming down it, but there's an inner peace you achieve riding through the redwoods that has a timeless quality aided by the extended amount of time to get up there.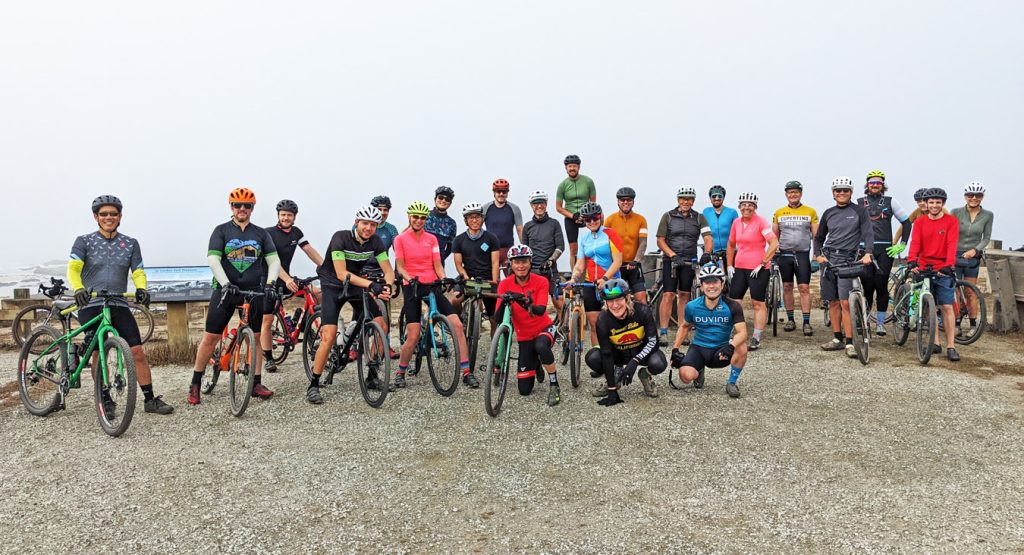 We audibled at the top thanks to my delay dealing with a leaky tire to head directly through the Purisima Creek Redwoods with a delectably gravel friendly grade swishing down these magical four miles.
The most direct return to Half Moon Bay required a climb up Higgins Canyon, but dropping back towards sea level was had a much bigger return on fun from our sweat equity.
Back in town, I was really looking forward eating at Dad's Luncheonette, as they ran out of bread on our previous trip, but their burger more than made up for it.
I'm proud how this Send It rounded out because even though this was a totally new set of people, the positive vibe of riding in a group is universal and exemplifies what a community we have.
It might take awhile to return to the Bay Area, but I'm very eager for the next trip.