Summers in Southern California can get hot, but sometimes that makes it perfect to ride.
As our Send It rides have grown, so has the difficulty of handling larger groups when confronting popular trails.
You don't want to slow down hikers or cyclists coming the other way, so how could I lead a ride on the one of my favorite sections anywhere?
The western half of the central portion of the Backbone Trail is one of the most fun pieces of off-roading anywhere.
I try to steer away from single track, but this portion within the Santa Monica Mountains are so optimal, that I can only deny people for so long.
The good news is that I knew August was happening and along with this comes heat and dry overgrowth.
These factors I knew would be a big deterrent for other to be out there, but timing it correctly took some planning.
Reaching Backbone would take some climbing and the most direct route was a seven mile climb up Yerba Buena which provided a stop at Circle X Ranch with available water.
We hit the trail just as temps were heating up, but the majority of climbing had already been tackled.
Typically, I've ridden this portion from east to west as seen in our gravel guide, but flipping it the opposite direction took an amazingly fun ride up another level.
The first sector whets your appetite with some fine winding for the first third of a mile before a ten minute effort of a climb.
From there, you whip in and out of the southern ridge as the ocean comes into view as a possible distraction.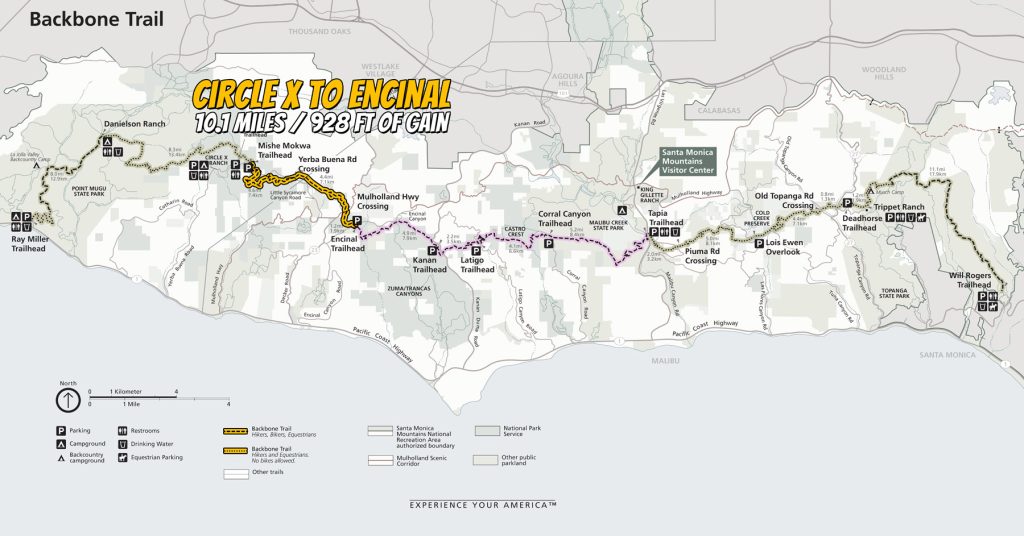 As you descend back to Yerba Buena Road, you can say this was enough, but things only get better.
After some tight climbing and a few seconds of hike a bike, we merged onto a mile of fire road which oddly was the most undulating portion of the day.
A couple of double digits accelerations behind, we hit the crown jewel as this last 2.6 miles to Mulholland Highway is an amusement park for gravel.
The twists and turns with a slight downhill tint to it allows you to canter to your heart's delight.
It goes on for so long that you'll check yourself many times asking if you deserve this.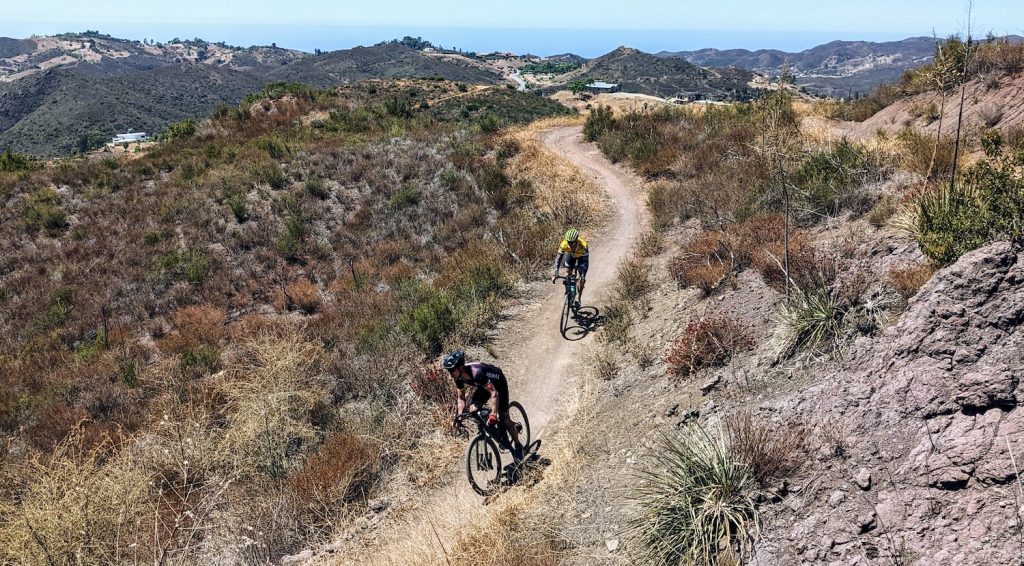 Hitting the road, there's another mile segment to Encinal which is hard to match the joy from the previous stretch, but still a lot of fun on its own.
We took the shortest, unwelcome way out taking the three-quarter mile climb west taking us to another water stop on Decker Canyon.
Accentuating the versatility of gravel bikes, the descent down Decker is one of my favorites to PCH for the views and whipage.
After backtracking on Highway 1, we paralleled on exclusive Broad Beach Road not only helping us efficiently turn back onto Trancas Canyon, but also view the lives of the rich and famous.
Planning rides is a tough go in the heat of summer, but timing the Backbone Trail to take advantage of the coastal temps will make this a return ride.