Our first Send It Sunday in two years set the bar so high, so building on that momentum was going to be tough.
Ending at the San Fernando Brewing Company was a big hit with plenty of space and being a bike friendly business, reincorporating them was a cornerstone of ride planning.
This time, we blended the Party and Potent Pacers into one which was a successful formula.
Everyone kept a steady pace and tackling Lopez Canyon right off the back showed everyone could handle the vert and wind.
We took a quick dip onto the Kagel Canyon Truck Trail which was perfectly in bloom and definitely felt farther than the miles because of the experience.
The ride unceremoniously took us over Gravity Hill where we hit our next patch of dirt taking an incorrect turn on our way to Little Tujunga Canyon (corrected route below).
Oliver Canyon Gravel Guide Map
After a short jaunt, the climb up Oliver Canyon was where things got real after a short effort up the Ebey Herreres Truck Trail.
The main climb awaited as it's a mile to the cisterns averaging 10.3%, but the lower third suffering way above that.
We made quick work up the climb rewarded with a good amount of exaggerated rollers before four miles of downhill fun with patches of technicalness here and there.
I don't know why, but river crossings always happen to be a highlight as we chose our own techniques getting across the Big Tujunga Wash with a variety of success.
After two miles on the flatter part of Big Tujunga Canyon, we turned off onto the Graveyard Truck Trail for our last off-road climb of the day.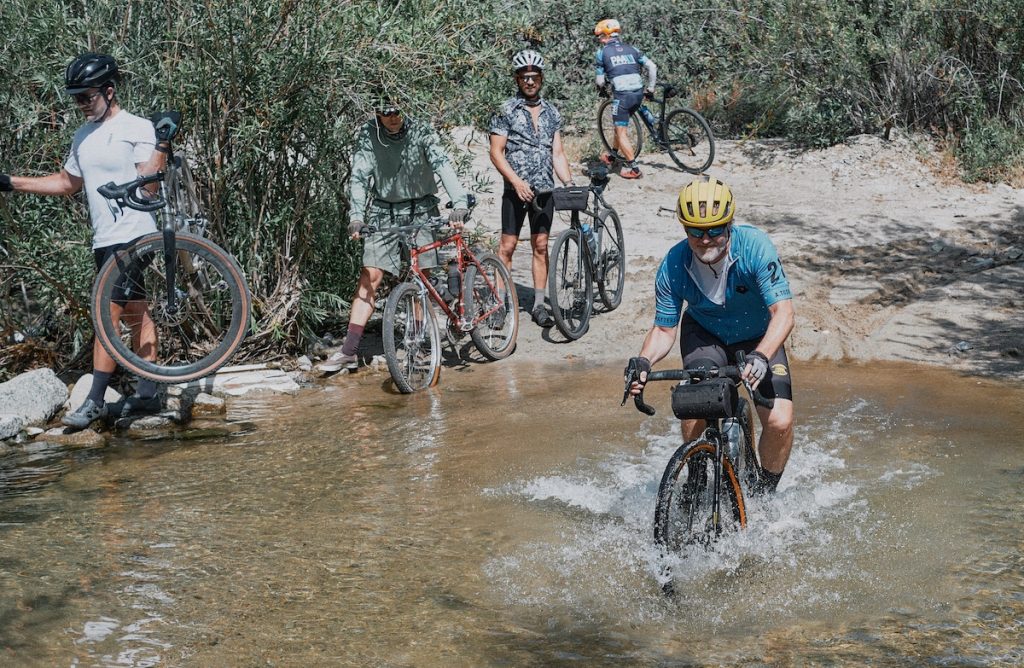 The next couple of miles see-sawed between using all of your gears, but the last two was all about letting gravity taking over although you had to keep attention for the occasional rough spot.
We happened to catch the Big Tujunga Wash with a decent sized flow and it landed 50/50 whether riders perilously balanced on rocks or were willing to put up with squeaky brakes the rest of the day.
Rolling up a slight incline on Big Tujunga Canyon, we had one final off-road ascent up the Graveyard Truck Trail which was a bit of misnomer in terms of difficulty.
It was a two mile climb, but the pitch was in the mid single digits with a surface not suited for the dead as it was smooth sailing the whole way up.
With a little dip, we had one short uphill effort left for the day for a photo stop at the E.T. house as the movie debuted forty years ago with a good part of our crew born after!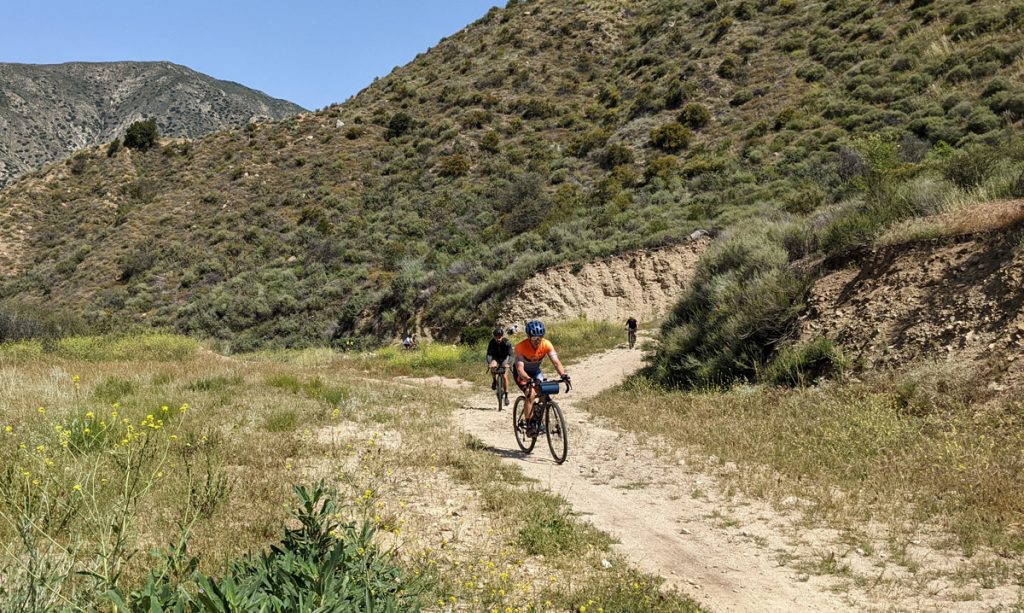 There was a lot of elevation loss going through the residential of Tujunga where we dipped back into the wash following our route back to the San Fernando Brewing Company from our previous ride.
Once again, as great as the route was, riding with this company is what the Send Its are all about and looking forward to keeping a positive vibe.
Look for our next Send It on a SATURDAY, May 21st out of the same location.