It is clear our state has a number of benchmarks for gravel and San Marcos is firmly staked in its inclusion.
While Southern California tends to get grouped together, there is even a wide variety between the Los Angeles and San Diego regions that highlights how fortunate we are to have this diversity.
North County becomes the center of the gravel universe for the Belgian Waffle Ride weekend, but the fervor for off-road magic is ever present year round.
It's well known that you're not going to find better weather in this country, but it's a good thing the dirt matches this standard as well.
Dave from Gravelstoke reached out to me to make the grand opening event for the new location of the Lost Cyclery, but even when the event was postponed by rain, I new this was an excellent opportunity to take this all in.
With dozens of riders ready to roll, we headed out on a fifty mile loop that highlighted the fun and versatility of gravel bikes.
Our first nine miles ticked off quickly rolling in and out of neighborhoods and off-road paths later taking in a more rural flavor.
Entering Lake Hodges is where the magic begins with an extended stretch of dirt where for comfortably spin at a high cadence to enjoy six miles worth of rollers.
After connecting on Pomerado Road (watch out for poles), the ride slowly increased in technical ability as the fun got amped up on the Highland Valley Trail.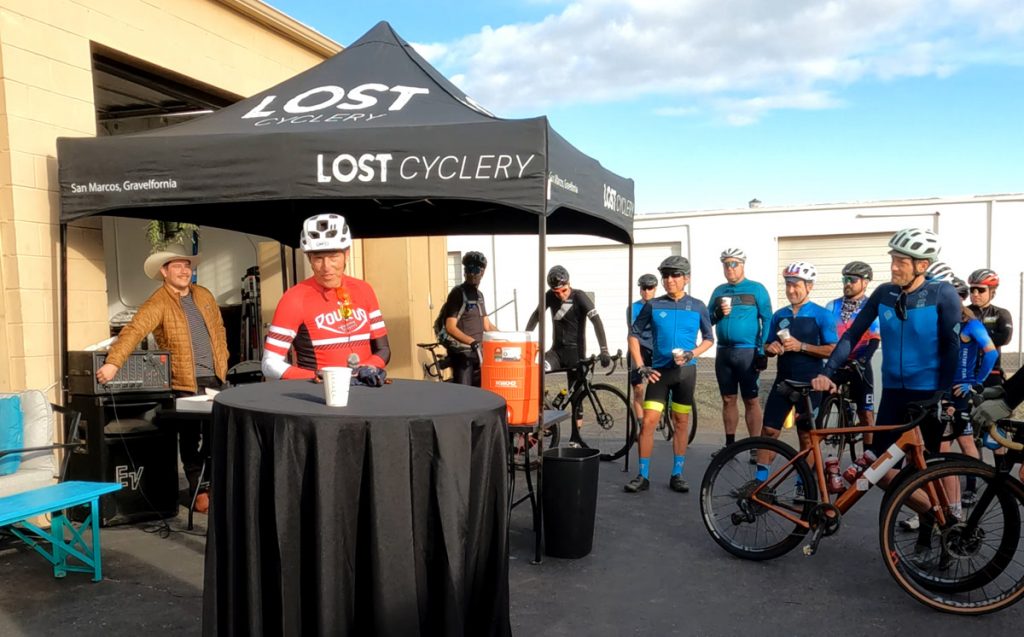 Advancing through a more agrarian setting, we then hit the famous Raptor Ridge where the ride got spicy.
With a kilometer climb averaging 9%, the punchiness of the profile didn't tend as well for a group of our size as the occasional halted rider would put the train in a standstill.
While some of the pitches were sharp, it was fun to press at the pinch points and heading east was the right choice as the downhill into San Pasqual Valley was the definition of picturesque.
After some flatland dirt that inspires you for some race pace, we had about four miles of pavement mostly trending upward with a stop at the halfway point for food and drinks at Fran's Farm Stand.
With another seven miles of efficient road riding, I knew the double digit climb up Vista Verde Way would pay off some fun flow on the off road trails on the hills above Escondido.
At the bottom, you had the option of cutting out eight miles and some did so knowing what was ahead.
After another dirt connector, you had to strap up for Lilac Hill which has a stated grade of 13% for half a mile, but there's clearly portions that tilt in the high teens.
Thank goodness it was paved, but at the peak, we had a little difficulty find the single track taking us into the heart of Daley Ranch.
The reward matched the effort as the double track checked in as rollercoaster action followed by a longer, smoother section down Cougar Pass Road.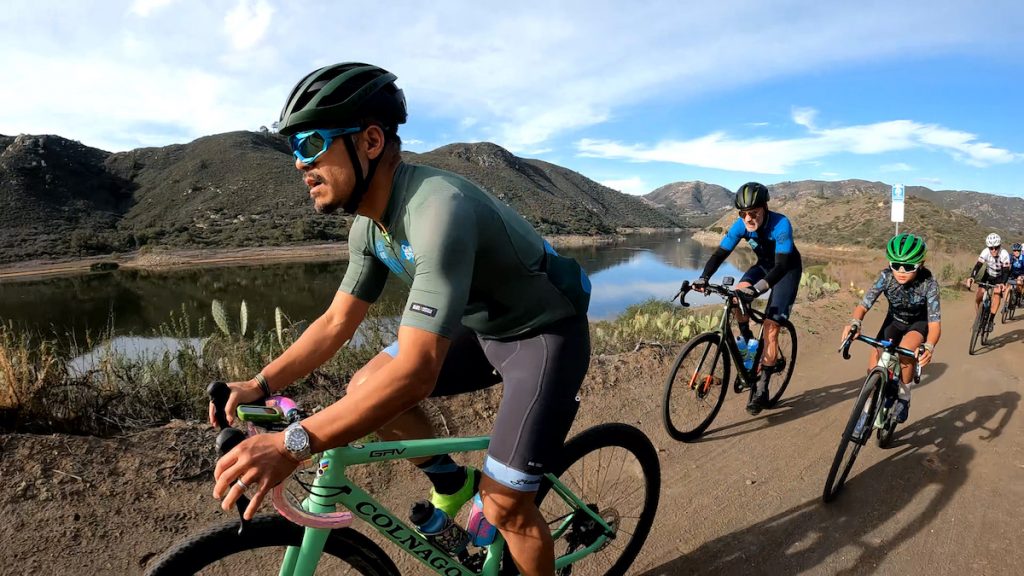 From here, it was mainly downhill back to Lost Cyclery with the group still holding pace towards the end of the ride.
The festivities after highlighted what a great community has been cultivated just how friendly everyone is to share these trails.
At the same time, I could read from people's faces that this route wasn't an outlier and how this was just a small part of San Marcos gravel has to offer.
California just impresses me how there's always more to find and North County will continue to help with that narrative.