In California, because of our weather there's no real season for gravel, but Low Gap is a proper way to start out the year.
With the variety of events Miguel Crawford has hosted with the Grasshopper Adventure Series for over twenty five years, this one may be among the tamest covering forty-three miles.
Still, it's enough of a challenge to bring the likes of Kate Courtney, Peter Stetina, Kathy Pruitt, Luke Lamperti, Maude Ferrell and a number of other pros to gauge where their fitness lies.
Low Gap is a tale of two surfaces, almost evenly split between the paved first half followed by off-roading without consistency for the second.
With about five hundred riders lined up on Orr Springs Road, it was a fast start that went off without a hitch as the longest climb of the day met us after just a couple of minutes after the gun.
Averaging 8% for 3.8 miles, this is a wise choice early on to spread the pack out as the first mile being the steepest did exactly that.
You can't identify where the peak lies, but it's guaranteed you won't be around too many when you reach the top.
With a short uphill followed by a climb taking you to the highest point of the day, shifting you into full throttle descending mode where it's easy to get wrapped up with the views and overshoot a number of curves.
As the road flattens out, our group continued to swell up as small collections of riders tacked on to really pound out the miles.
A 2km greeted us at the end of Orr Springs Road as we took a left hook onto the dirt on Low Gap.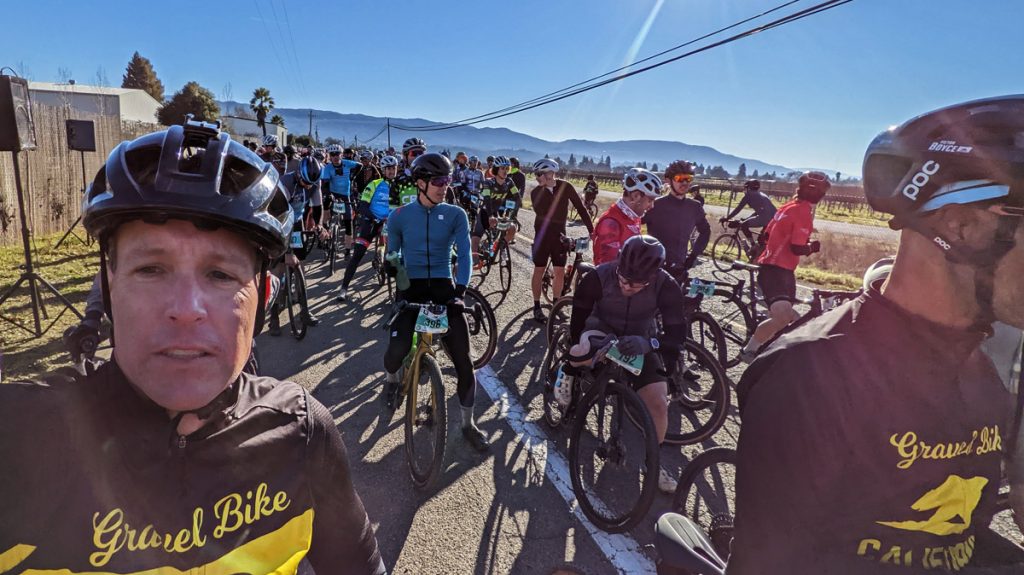 Most riders eschewed the pit stop as the surface fluctuated between rocky and rutty to silky smoothness without much consistency to any condition.
While there was some presence of mud, we were lucky to find a minimal amount as we caught a rare occurrence of no rainfall for a month at this January event.
After nine miles of these rollers, our last big uphill test came at us with a three mile climb at a slightly lighter grade (7.7%) than our initial one, but a case can be made that it's tougher having to battle the surface elements.
The temps had warmed up by then and it was mostly shaded leading into the last eight miles which were of most concern to me.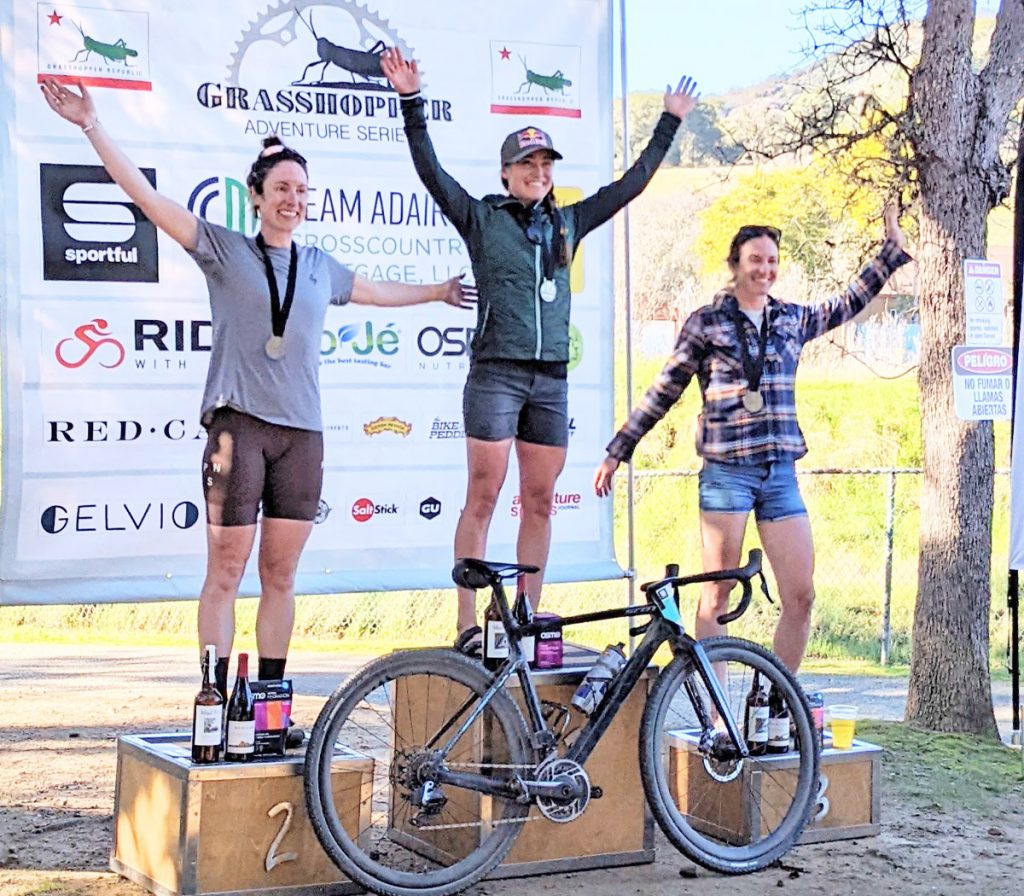 This descent had already been labeled as a teeth rattler with potholes, washboard and whatever else could be thrown at you, but that description is a good starting point to prepare yourself.
Even though I'm not the most adept at downhill, plus working with a semi-operational shoulder, while not ideal, I was picturing Low Gap to be far more severe like some of my worst descents which this was nowhere near.
The finish line was timed, but we had about another mile of downhill back to Ukiah High School with atmosphere at the post ride festivities reflected the welcoming community Mig has fostered over the years.
For being a "shorter" Grasshopper, Low Gap delivered the goods where you'll be proud of your effort and the experience.