Very rarely are there places I wish to bike and an event comes around and fills that void, so I was very excited to take in the Lassen Gravel Adventure Ride.
For years, I've been scanning the web for info on the Bizz Johnson Trail that covers the former Southern Pacific's Fernley and Lassen Line that dates back to 1914, but made the transition to trail after its closing in 1978.
From all the photos I had seen with the historic tunnels and paralleling the Susan River, this trail seemed too good to be true.
Located about an hour and a half drive northwest of Reno, the biggest hurdle for most is reaching the Susanville area wondering if it's worth the travel .
Quite simply, the Lassen Gravel Adventure erased any doubts in every facet connected to what you would want in a ride.
For starters, the route was exceptional not just on the Bizz Johnson Trail, but on the number of forest roads that had ideal surface conditions over the whole course.
On the middle distance Half Squatch course, everything in the z-axis was super tame with the toughest effort being Korver Road that averaged 7.5% for under two miles.
What people will remember most is the scenery bookended by the Susan River flanking the Bizz Johnson Trail while the rest of the route is lush with trees and open spaces in the Lassen National Forest.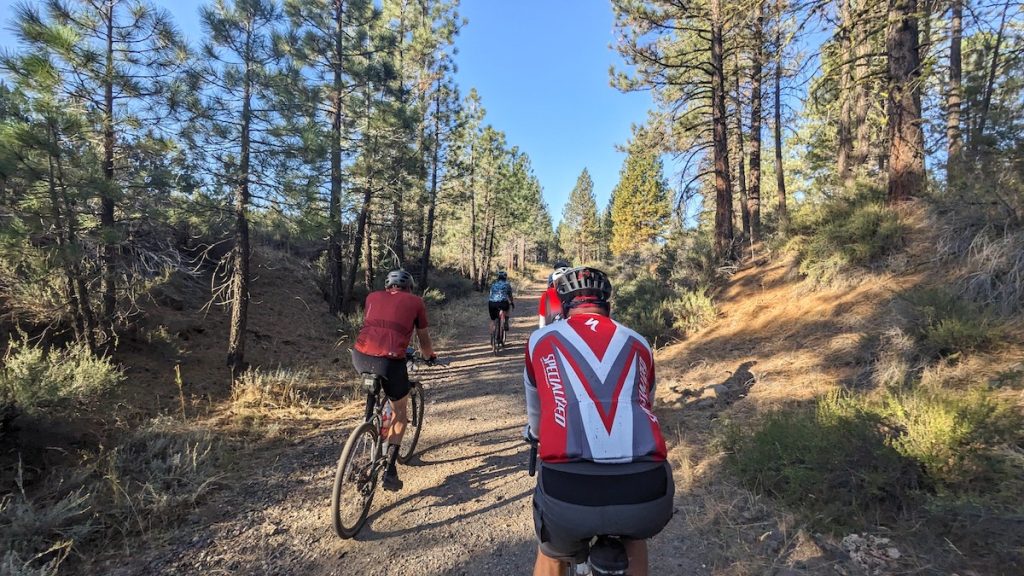 Adding to the atmosphere was the organization of the ride by the many people of the Susanville area where their pride was evident from packet pickup to the well stocked pit stops to the playfulness post-ride.
One suggestion if you're making it to the area is to visit Lassen Volcanic National Park that's an hour drive away and while completely paved, is worth the $15 for cyclists to enter.
I'll stress that this is a ride to avoid if you're race pacing it because the Lassen Gravel Adventure ride is wonderful in so many ways that it's an incredible experience that you'll want to savor.