The GoPro Hero10 is the camera that I've been waiting for, but is it the one we all need?
Think of it as buying the high end sports car with performance beyond belief, but then having to take the car on a camping trip.
In other words, the Hero10 does some things really well and then there are others that's less suited towards their predecessors.
I've been hooked into their cameras since the Hero5 Session and it's fair to say my film making has evolved with their cameras.
Stabilization didn't take a big leap until the Hero7 Black introduced HyperSmooth which changed my purpose of just documenting my rides to making videos that were part travelogue.
This also allowed to do a lot with filming in 4K which changed the way in shooting because I also had to be mindful of how quickly my memory card would fill up.
Over time, I found my most efficient set up was to have a front and rear camera on my bike to record when riding at higher speeds and a third camera I could easily access to take context shots.
It was important for the handheld to be reliable in slo-motion because when shooting live action, you may need to stretch out whatever footage you got.
Sure, the Hero7 Black shoots at 60fps (half-speed), but I had problems with it freezing so the more streamlined Hero8 reliably addressed that issue.
Seeing how GoPro is on a pattern of releasing cameras every September, I was hoping the Hero9 with a larger battery would go to 120fps (I even would have taken 90fps), but went in a separate direction.
Instead, the Hero9 offered a new level-horizon feature, front facing preview display on top of 5K which disappointingly shot only at real time.
That was a hard pass for me, so I counted the days for the Hero10 thinking they couldn't make the same mistake twice?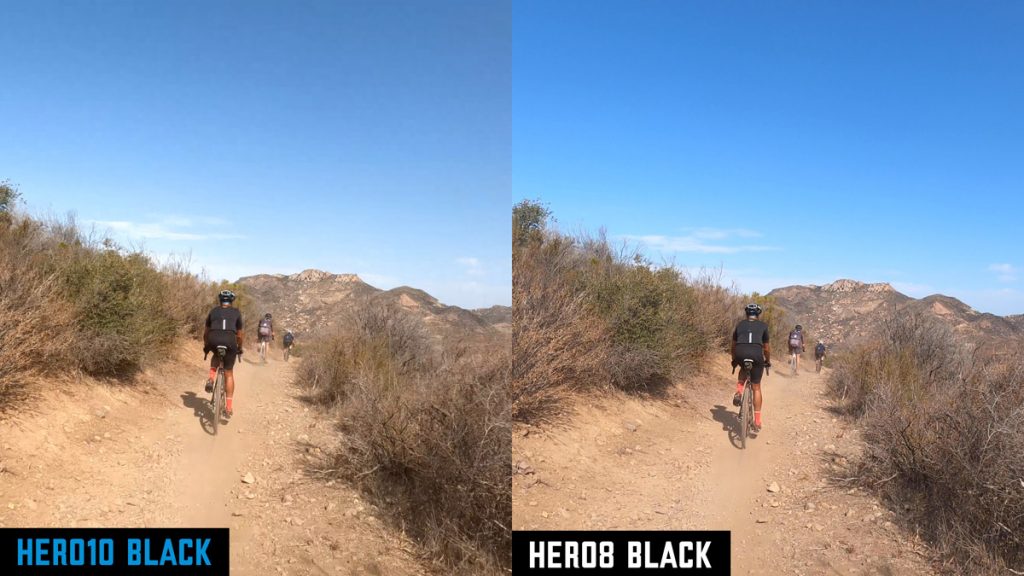 The answer came off of its new GP2 processor as all the improvements feed off of it.
A slightly larger resolution (5.3K vs 5K) is nice, but all the frame rates is where I hoped them to realistically be.
Of course, they gave me 4K at 120fps, but I was also impressed how well the 2.7K at 240fps looked too.
On the previous generations, the colors looked washed out and compressed at even their lower resolutions so I was happy on more than one front.
Also, I expected the 60fps to work under only one of their lens options, but with the Hero10 we got it for all three and the level horizon option as well.
…which I'd like to talk about.
Yes, HyperSmooth isn't perfect and you see some corrections, but the level-horizon works only well to fix when you start off-rotation.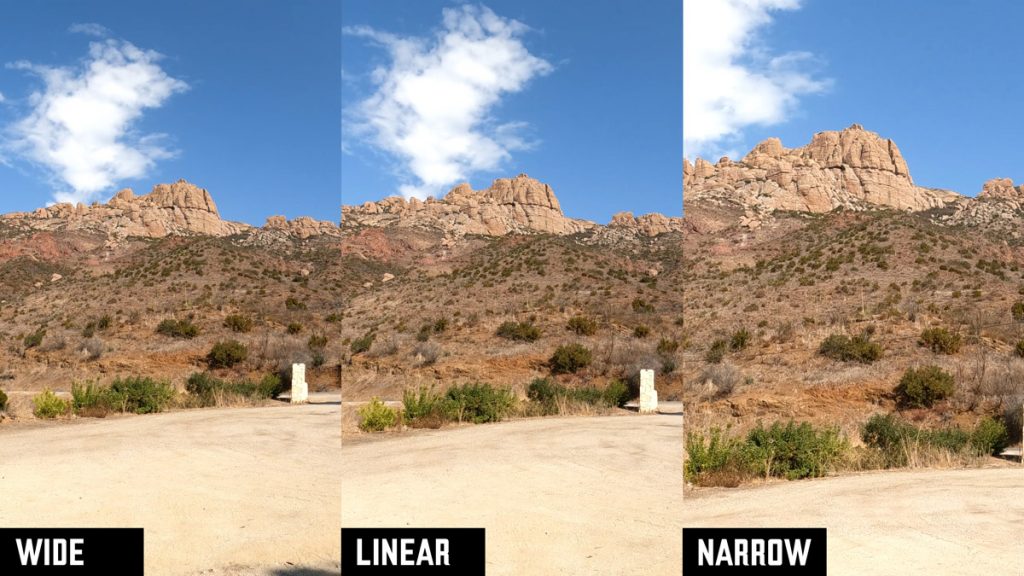 The problem I saw here is when you swing back and forth, like going on a windy downhill.
Here, the video would produce a lot of bumping which is a big distraction, so stick with the regular HyperSmooth.
There are a lot of other tiny improvements, like three color profiles and a better laid out LCD screen, but combined these are not major factors that should influence your decision.
What should grip you is the problem of the camera overheating.
If you're someone who likes to just hit the record button and let it run, then you're going to find some issues of it freezing up at the higher resolutions.
Even shooting at 1080p, my camera went down after 73 minutes which is frustrating looking that there still was a lot of battery left.
Obviously, if you're someone who does a bunch of short, handheld shots, this isn't as much of a concern, but I think most cyclists enough turning the camera on and not having to worry about whether it's rolling or not.
If you're the average cyclist that likes to shoot your rides here and there, you might be better served using the Hero8 or 9 because you're not going to see a big difference in quality behind the handlebars against the 10.
Considering the Hero10 means taking a hard look on how you're going to use it.
In many senses, this is a great camera, but I always maintained that the best camera to own is one that you'll use.
The Hero10 may be the one, but you'll have to ask yourself that…