GBC has been eager to explore the northeast corner of the state, but would Butte Meadows gravel deliver?
It's hard to gauge this part of California because info available online is mainly proportional to the number of people riding, so you have to rely a lot on local knowledge.
Fortunately, our Facebook group is a good resource and Medhi posted a number of intriguing rides around the area, so he brought along Tom with his trail expertise in route planning and Owen from AMain Cycling to show me around.
We headed up to Butte Meadows which is a forty minute drive from Chico, a town that's worth a day in exploring with its roots in the 19th century and neighborhood feel despite its size.
Most of the way up is via Highway 32, but the turn onto narrow Humboldt Road hints there is some history abound.
Meeting in "central" Butte Meadows, we said our hellos quietly as voices tend to carry in this silent enclave.
The dirt met us immediately on Scout Road with a fun, but unusual circumstance starting off a ride with big downhill that set the tone with quality surface conditions.
We exited out onto Highway 32 for more descending which was welcome not just for amusement's sake but also to stay ahead of traffic.
Butte Meadows Gravel Loop

Without Tom's knowledge, we would have zipped by our turnoff, but our return to dirt signaled a change in our elevation direction as well.

Rattlesnake Creek offered an eight mile climb, although there is a mile of descending baked in, but overall was gradual to keep a steady effort.

Visuals wise the area was heavily forested, but opened up often enough to get some very spacious looks including all the way to Lassen National Park.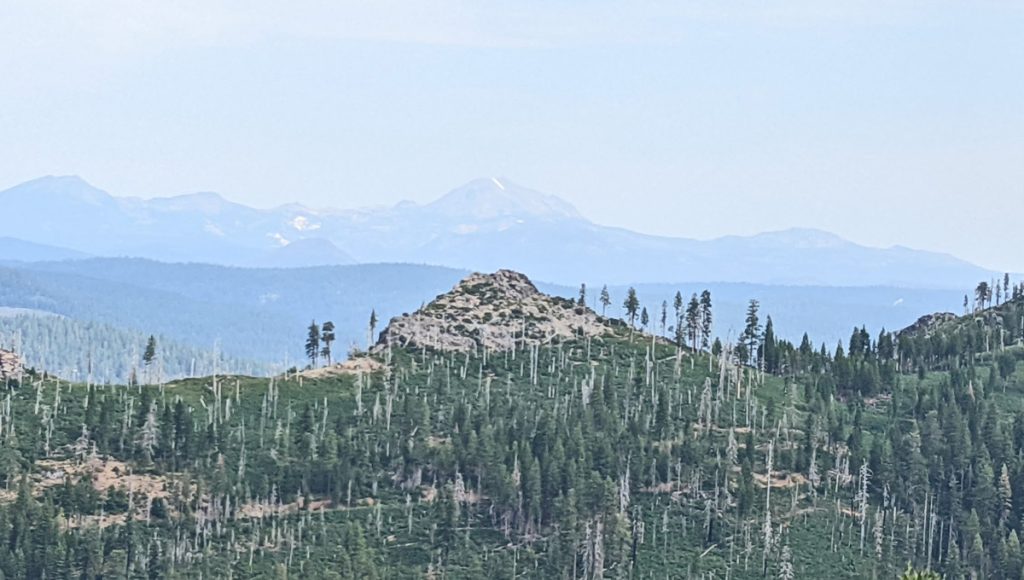 Some rollers fed us onto the Colby Meadows Trail, two miles of single track joy with a little bumpiness, but had enough swerve to keep a smile on your face.
Colby Creek was waiting at the end if anyone needed filtered refills, but we had only four miles of fire road left until making the final transition onto pavement joining Humboldt Road for the duration.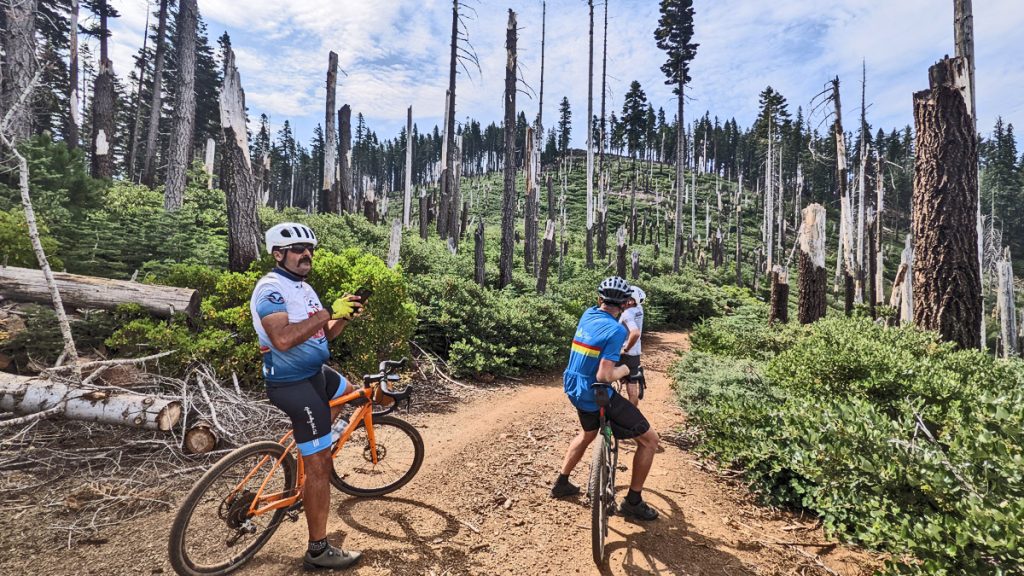 Because of its history being a connection of the California Trail, you understand the width and accommodations rooted in the 19th century around and none more than the remaining Jonesville Hotel constructed in the 1860s.
Reaching back into Butte Meadows offers a few spots to kick up your heals without the crowds as you feel the peace blending in with the forest.
You wouldn't feel like a route like this in the middle of the forest would offer so much, but Butte Meadows gives a great glimpse what this neck of the Sierra has to offer.